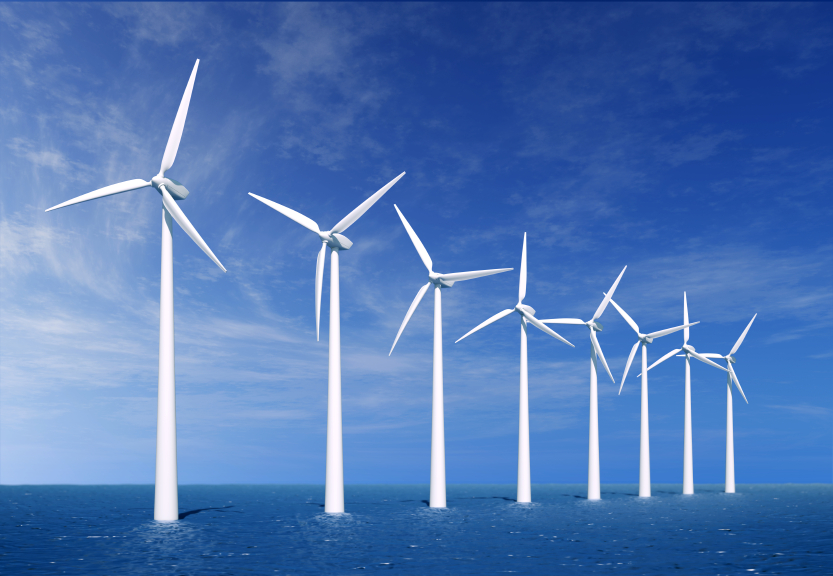 Vineyard Wind, an offshore wind energy developer vying to build the first utility-scale wind project off the coast of Massachusetts, has named Lars Thaaning Pedersen its new CEO and Iain Henderson its chief financial officer.
New Bedford, Mass.-based Vineyard Wind, a portfolio company of Copenhagen Infrastructure Partners (CIP) and Avangrid Renewables, is one of three companies that have acquired lease rights to build wind projects off the coast of Massachusetts. Vineyard Wind's project area is about 14 miles south of Martha's Vineyard.
Erich Stephens, who has led development of the project since 2014, will become chief development officer and will continue focusing on the pre-construction development of the project.
According to the company, the executive team additions are part of a long-planned evolution by project owners CIP and Avangrid.
Pedersen, who has served in the offshore wind industry since 2008, was previously the project director for Vineyard Wind on behalf of Copenhagen Offshore Partners, the offshore wind development company of CIP. In addition, as co-CEO of Copenhagen Offshore Partners, Pedersen has overseen the development of three offshore wind projects since 2014, including a project off the coast of Canada and one in Europe. Prior to COP, Pedersen was an executive at DONG Energy for about 10 years.
Prior to joining Vineyard Wind, Henderson was the head of regulated transactions for Scottish Power's renewables business unit for seven years and was with Scottish Power for a total of 18 years. Scottish Power is a subsidiary of Iberdrola, the utility that also owns Avangrid Renewables. At Scottish Power, Henderson also managed the divestment of offshore transmission assets of the company and managed agreements with joint venture partners.
"As we grow our team in Massachusetts, we have assembled some of the best people in the offshore wind industry to advance our effort," says Pedersen.