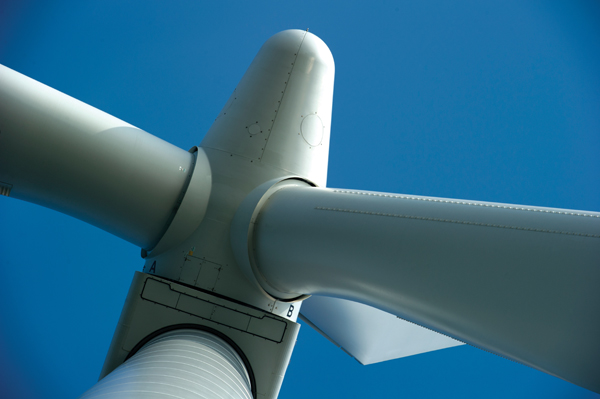 Known as the world's largest offshore wind project in operation, London Array Ltd. – owned by a consortium of E.ON, DONG Energy, Masdar and La Caisse de depot et placement du Quebec – says it has set a new record for the amount of clean electricity produced by an offshore wind farm in a single calendar month.
According to London Array, December 2015 saw the project's 175 turbines generate 369,000 MWh of electricity – considerably above target and well above its previous record of 317,000 MWh.
In addition, the capacity factor for the month, which saw average wind speeds of 11.9 m/s (27 mph), was 78.9%.
As a result, the 630 MW project's net overall output for the year came to roughly 2.5 million MWh – enough to meet the needs of more than 600,000 U.K. households, according to the consortium. The project is situated off the Kent coast in the outer Thames Estuary of the U.K.
"Above-average winds this winter have helped push production higher, but that is only part of the story: We have a great team of people who support the operation and maintenance of the wind farm," explains Jonathan Duffy, general manager of London Array.
"We have pushed very hard over the past year to build on our earlier successes and develop our approach to turbine maintenance and repair. Together with key contractors DONG Energy and Siemens, we have focused on operational efficiency and expanding the amount of time our technicians are able to work offshore. This has helped ensure we extracted the maximum power from the wind and kept turbine availability above 98 percent over the winter," Duffy says.