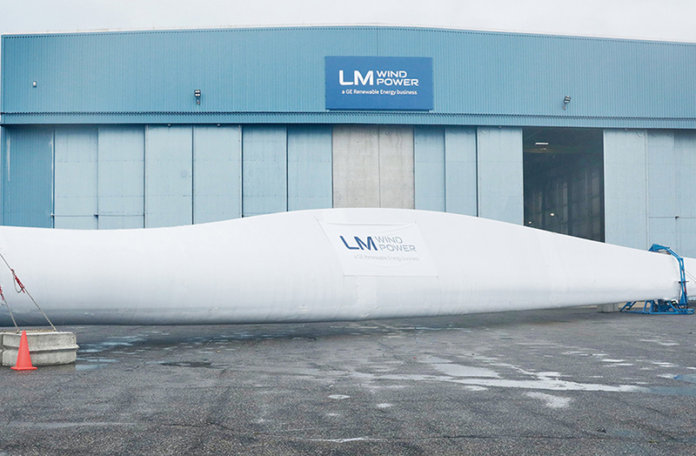 LM Wind Power, a unit of GE Renewable Energy, has inaugurated its newly expanded Technology Center Americas facility outside of New Orleans.
The company will develop and test new techniques for designing and building wind turbine blades. The plant, located on the NASA Michoud campus, provides LM Wind Power's customers in North America with a local presence, the company says.
The GE Renewable Energy business plans to hire up to 100 additional employees on top the 50 currently employed at the facility, representing an increase of over 200% by 2021. The company will also partner with local universities and community colleges to develop training programs.
The Technology Center Americas facility was originally part of Blade Dynamics, which was acquired by GE in 2015 and combined with LM Wind Power earlier this year after LM Wind Power was acquired by GE Renewable Energy in 2017.
"Innovation is at the heart of our company," says Duncan Berry, CEO of LM Wind Power. "Our customers rely on us to push the research envelope to make blades lighter, stronger and more affordable. This new technology center gives us a local base from which to support our customers in the Americas, as well as to partner with world-class researchers from the U.S. Department of Energy and elsewhere in the U.S."