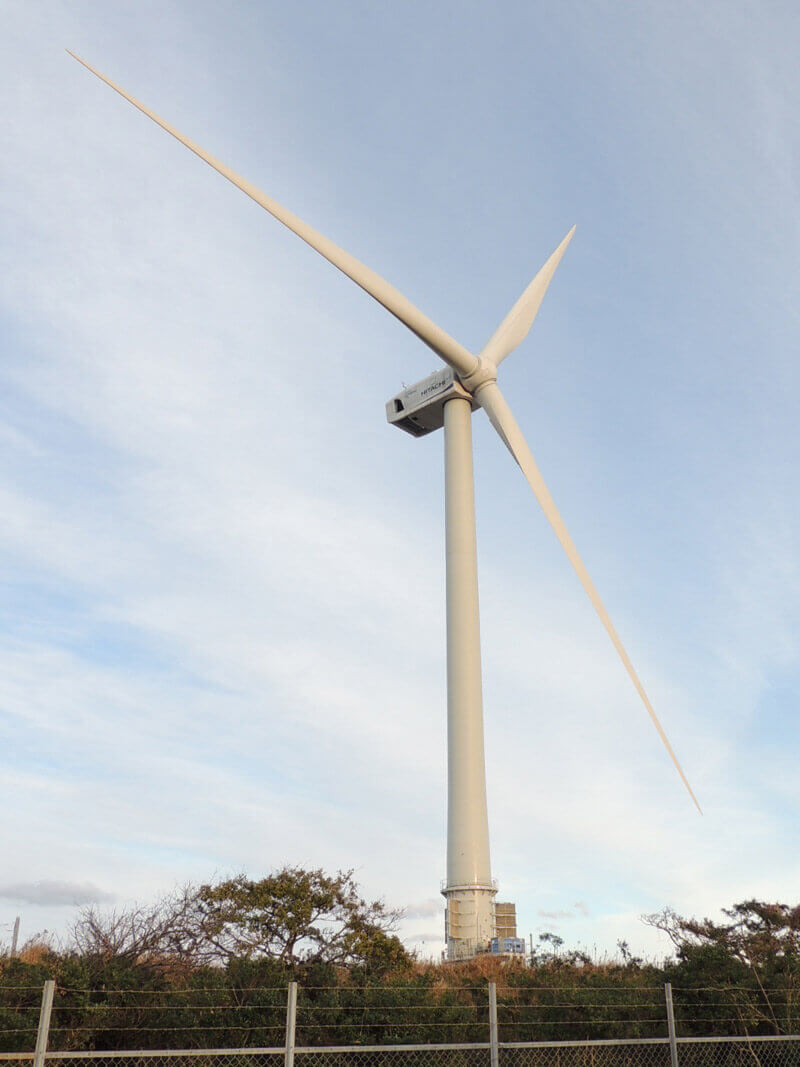 LM Wind Power has completed installation and testing of a 66.5-meter wind turbine blade, ordered by Hitachi Ltd., for an offshore application.
LM Wind Power and Hitachi commenced installation of the blade in 2016 with a goal of optimizing Hitachi's 5.2 MW platform to operate effectively in lower-wind sites.
The new LM Wind Power blades will now enable Hitachi to offer its 5.2 MW wind turbine with a rotor size of 136 meters. The 66.5-meter blades have been tested on a wind turbine of the Kashima Port Fukashiba Wind Power Station in east Japan since October of last year.
The blades were produced in LM Wind Power's blade manufacturing facility in Jiangyin, China. LM Wind Power was recently acquired by GE.