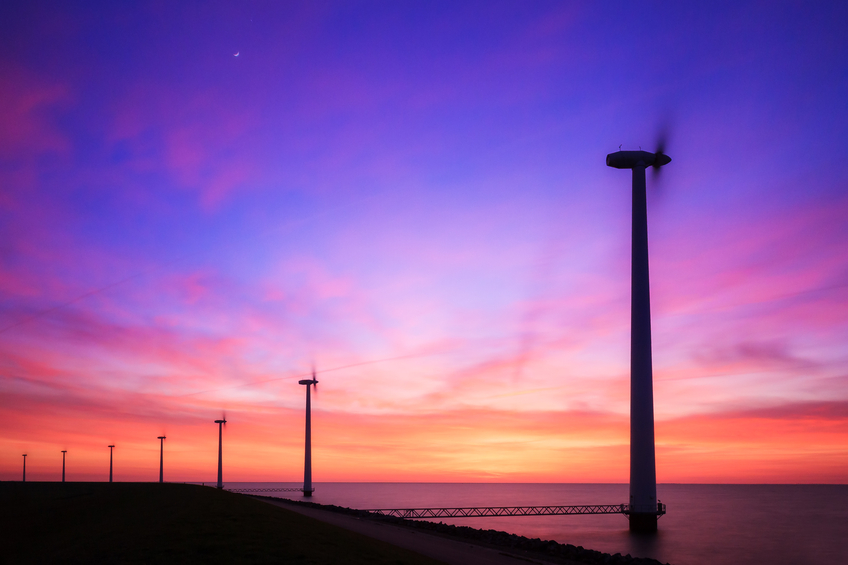 The Long Island Power Authority (LIPA) is set to approve Deepwater ONE's South Fork offshore wind project proposal as early as next week.
Once completed, the 90 MW project, which will likely consist of 15 6 MW Haliade wind turbines, will be the largest offshore wind farm in the U.S. The Haliade wind turbines will power Deepwater's 30 MW Block Island Wind Farm, a demonstration project that is expected to be completed by the end of the year.
According to published reports, the wind farm could start as early as 2019, with the project commencing operations in 2022. However, the timing is dependent upon the project's permitting timeline.
According to Deepwater's website, the project will help satisfy LIPA's commitment to bring online 280 MW of on-island renewable capacity, and it will provide early support to the town of East Hampton's long-term goal of achieving 100% renewable energy use by 2030.
"Offshore wind will be a huge industry in the U.S., supplying clean, cost-effective power to coastal states," says Jeff Grybowski, Deepwater's CEO. "Our proposal to Long Island is a huge step forward and a validation of our long-term plans. This industry is really about to take off."