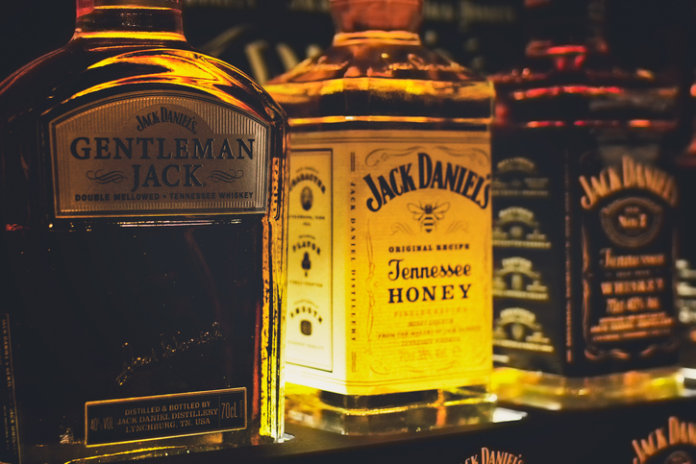 U.S. wine and spirits producer Brown-Forman Corp., whose brands include Jack Daniel's, Canadian Mist and Chambord, has announced an agreement to purchase 30 MW of power annually from the Solomon Forks Wind Project in Kansas.
Through the power purchase agreement (PPA), the wind farm is expected to generate the equivalent of more than 90% of Brown-Forman's annual electricity usage in the U.S. Brown-Forman will purchase the wind power generated over the next 15 years and retain ownership of the resulting renewable energy credits to offset greenhouse-gas (GHG) emissions from electricity usage at its U.S. facilities. The electricity generated by the wind farm will then be sold on the wholesale market.
Developed by Infinity Renewables, the Solomon Forks project will be located on over 50,000 acres of land near the city of Colby in northwestern Kansas. Construction and commercial operations are slated for 2018 and 2019, respectively. The 160 MW wind farm will also serve T-Mobile and Target.
"It takes energy to distill and produce our high-quality spirits and wines," says Rob Frederick, Brown-Forman's vice president of corporate responsibility. "This new wind project will add new renewable energy capacity to the grid and demonstrates our commitment to a lower carbon economy. We believe that renewable energy is a prime solution for a sustainable energy future."
Schneider Electric's Energy & Sustainability Services worked with Brown-Forman to identify and evaluate options and arrange the deal.
"This partnership demonstrates how forward-looking companies like Brown-Forman are approaching their energy use and leading the way with their investment in low-cost, clean energy that is both good for their business and society," says Steve Wilhite, Schneider Electric's senior vice president of energy and sustainability services.
In 2012, Brown-Forman set a series of environmental goals, including a target to reduce absolute GHG emissions 15% by 2023. Brown-Forman says it will continue to pursue additional reduction opportunities within its own operations, but the new PPA will enable the company to meet this target once construction of the Solomon Forks Wind Project is complete.