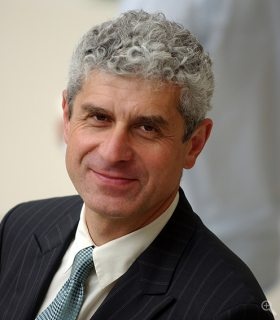 Michael Polsky, founder, president and CEO of Invenergy, has made a $1 million contribution to the World Resources Institute (WRI) to fund projects that increase access to clean, affordable and reliable power.
According to WRI, the gift will grow the organization's innovative research and engagement with clean energy through its Charge Initiative. Charge aims to mobilize 100 million MWh of demand for clean energy by 2020 – enough energy to power 9 million American households. Polsky's gift will support research on the costs and benefits of renewable energy and development of new models to buy, plan for and regulate electricity.
'Michael Polsky is a pioneer in clean energy solutions, inspiring and driving change in the energy landscape," says Andrew Steer, president and CEO of WRI. "This generous gift will galvanize WRI's work to accelerate the transition to low-carbon, sustainable electricity systems.'
In 2001, Polsky founded Invenergy, which develops, owns and operates clean power generation and advanced energy storage facilities. It is North America's largest independent, privately held wind power producer. Polsky is a member of WRI's board of directors, having served since 2005. He was re-elected in March.
In conjunction with the announcement, the organization named Letha Tawney the inaugural Polsky Chair for Renewable Energy. Tawney, WRI's director of utility innovation, will lead the agency's work to spur new business models, market practices and policies that expand clean energy at the least cost and create the electricity sector of the future.