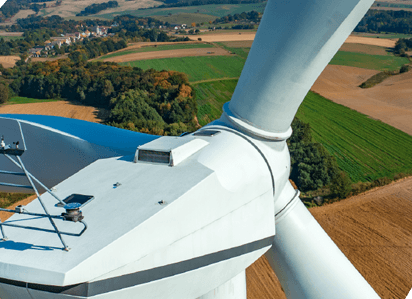 HyProMag Ltd. – a subsidiary of Canada-based mineral exploration and development company Mkango Resources Ltd. – is collaborating with EMR, the Offshore Renewable Energy (ORE) Catapult, Magnomatics and University of Birmingham in a $1.9 million project, Re-RE Wind, of which $1.25 million or 67% will be funded by Innovate, the United Kingdom's circular critical materials supply chains (CLIMATES) program.
The budget for HyProMag's portion of the project is circa $437,000, of which 70% will be funded by the grant. The grant is subject to signature of a collaboration agreement between the parties.
"Re-RE Wind will address the hurdles for recycling of permanent magnets from wind turbines, effectively unlocking a new domestic source of rare earths," says Nick Mann, operations general manager of HyProMag.
In August, Mkango's 90% owned subsidiary, Maginito Ltd., completed the acquisition of HyProMag, which is commercializing rare earth magnet recycling in the U.K., Germany (via HyProMag GmbH), United States (in partnership with CoTec Holdings) and other jurisdictions.
HyProMag's HPMS technology is a homegrown, innovative technology developed at the University of Birmingham and has major competitive advantages versus other rare magnet recycling technologies, which are largely focused on chemical processes but do not solve the challenges of liberating magnets from end-of-life scrap streams.