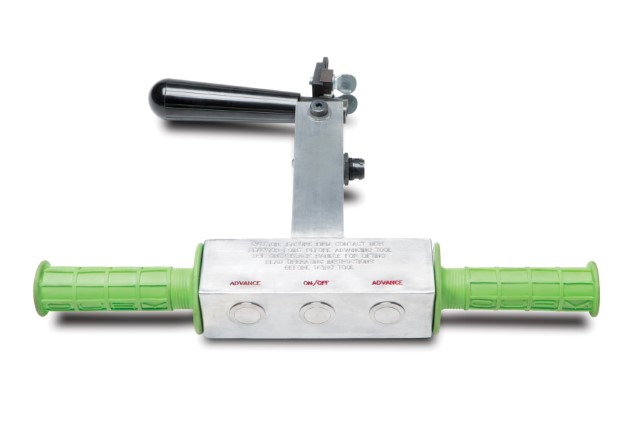 Bolting and machining specialist Hydratight has launched a new accessory for its RSL torque wrench product line.
The company says the new tool will increase safety and minimize the possibility of pinching during bolting operations.
The Safe T is designed to allow a single person to operate the wrench and its hydraulic pump simultaneously. The tool houses a control panel with the two main operational buttons – which must be pressed at the same time in order to ensure safe operation, notes Hydratight. If the operator's hands are released, the torque wrench and hydraulic pump will stop operating immediately.
"Our customers identified pinch points in their work processes, and we're pleased that this tool addresses these important safety concerns," says Chad Brooks, product market leader at Hydratight. "We've designed versions for use with electric and air pumps, and the low-profile design option will work with hex wrenches in tight spots."