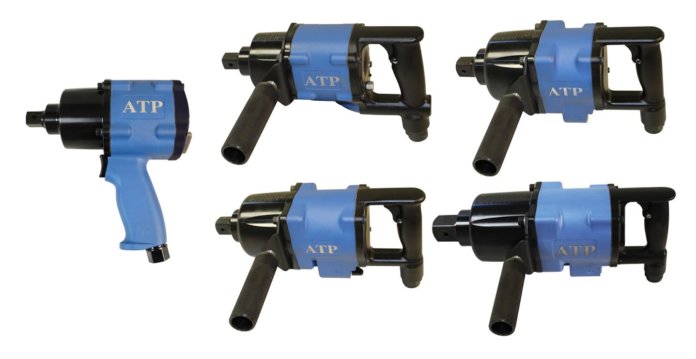 Pennsylvania-based Hy-Tech Engineered Solutions has introduced the ATP MAGNUM FORCE industrial air impact tools, featuring what the company claims are the highest torque outputs and power-to-weight ratios available in the ¾", 1" and 1-1/2" drive class of tools.
This new series of tools is designed to deliver higher productivity in demanding environments. Made in the U.S., the ATP MAGNUM FORCE tools feature corrosion-resistant internal moving components.
According to Hy-Tech, the ATP MAGNUM FORCE series offers the following features:
Sixteen standard models featuring twin hammer mechanisms;
Square and spline drive anvils;
Both pistol grip and inline straight tools; and
Inside and outside trigger configurations.
The ATP Magnum Force tools are CE-approved for global sales.