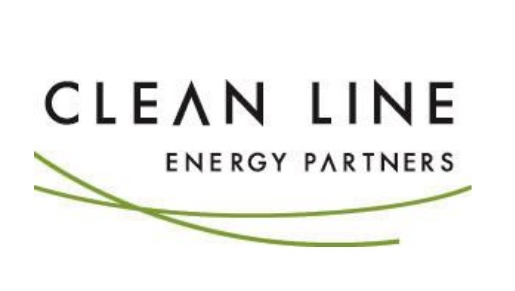 With the support of municipal utilities and ratepayers from across Missouri, the Grain Belt Express Clean Line has filed an application with the Missouri Public Service Commission for approval to bring low-cost wind energy to the state.
According to Clean Line Energy Partners, the filing comes on the heels of Gov. Jay Nixon's announced support for the Grain Belt Express project and an agreement announced earlier this month with a group of 67 Missouri municipalities that will save Missourians $10 million annually.
The Grain Belt Express project is an overhead power line that will deliver enough wind energy for approximately 200,000 Missouri homes each year.
A group of companies with retail and manufacturing facilities across Missouri, including General Motors, Target, Unilever, Procter & Gamble, Kellogg's and Nestlé, joined in supporting the Grain Belt Express project, noting that the "Grain Belt Express Clean Line is an opportunity to provide our companies with a link to low-cost renewable energy at a scale that is meaningful."
These companies, which collectively employ more than 10,000 Missourians and own dozens of facilities across the state, each have corporate sustainability goals and are using their purchasing power to call for more renewable energy. In a letter to the Missouri Public Service Commission, the companies stated, "Access to renewable energy is increasingly important to our decisions about where to expand and to site new facilities."
The Missouri Industrial Energy Consumers (MIEC), an association of some of Missouri's largest energy consumers, also commended the Grain Belt Express project.
"Low energy prices allow Missouri businesses to thrive, and access to renewable energy is essential to many of our members' sustainability goals," says Diana Vuylsteke, who represents the MIEC on issues pertaining to energy. "It is imperative that we take advantage of free-market solutions like the Grain Belt Express to meet our energy needs. As representatives of some the largest energy users in the state, the Missouri Industrial Energy Consumers are pleased that Missouri regulators have the opportunity to take another look at the Grain Belt Express project."
In addition to signing a transmission service agreement with an association of municipal utilities in Missouri, Grain Belt Express has recently met a number of key milestones, including the following: entering into an agreement with Kansas City-based PAR Electric Contractors, a Quanta Services company; instituting measures that recognize and respect landowner rights, including a decommissioning fund; and revising aspects of the proposed route based on landowner feedback.
Earlier this week, Gov. Jay Nixon announced his support for the Grain Belt Express, saying, "With these new protections for landowners and millions of dollars in savings for consumers, the Grain Belt Express Clean Line is a good deal for Missouri. In addition to reducing energy costs, this $500 million construction project will also boost our economy and create good-paying jobs. I appreciate Clean Line for answering my call for these enhanced landowner protections and for ensuring the transmission line is built in a way that creates jobs and saves money for Missourians."
Missouri is the last of four states where approval is needed for the Grain Belt Express Clean Line, as regulatory commissions in Kansas, Illinois and Indiana have already approved the project.