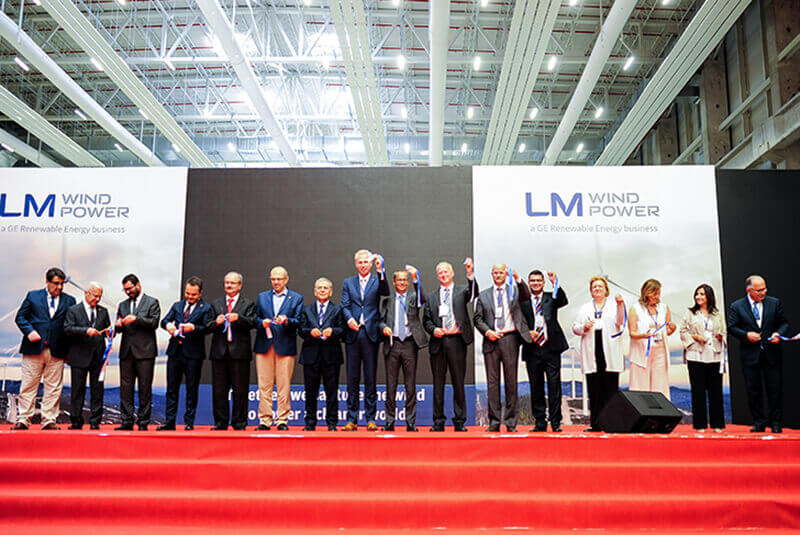 Wind blade designer and manufacturer LM Wind Power, a GE Renewable Energy business, has begun production at a new factory in Bergama, Turkey.
The facility, which is located in the Bergama Organized Industrial Zone, is expected to manufacture and distribute an annual capacity of 500 MW (with the capability to expand to 1.5 GW).
The Bergama facility is LM Wind Power's first new blade manufacturing site since the company was acquired by GE earlier this year. It represents a $50 million commitment to Turkey and will create up to 450 additional skilled technical jobs for the region. Further, of the current 287-employee workforce, 24% are female, the company says.
Because blade manufacturing requires a highly technical workforce, LM Wind Power inaugurated its Center of Excellence training facility in Bergama earlier this year. The factory will address the needs of the fast-growing Turkish wind industry, the company explains.
"GE already operates eight facilities with more than 2,000 employees in Turkey – a highly promising market for renewable energy and wind in particular," comments Jérôme Pécresse, CEO of GE Renewable Energy. "With LM Wind Power, GE Renewable Energy is integrating blade design and production into our wind turbine business, giving us a strong position in the fastest-growing segment of power generation."
LM Wind Power also has blade factories in Brazil, Canada, China, Denmark, India, Poland, Spain and the U.S.