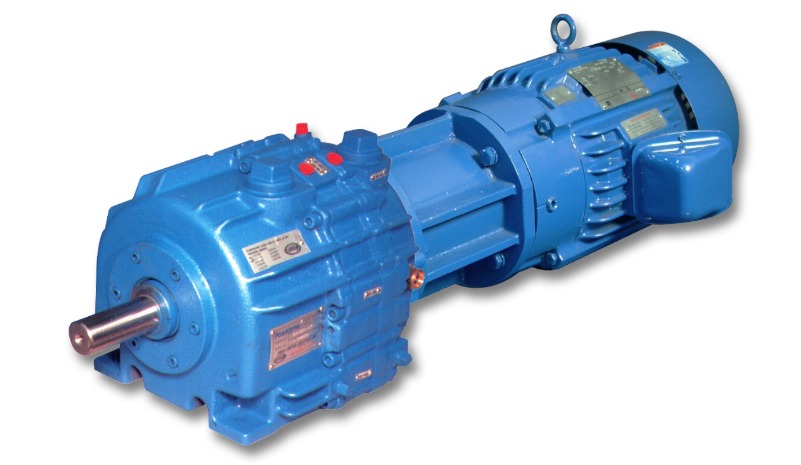 Force Control Industries says that its Posidyne long coupled C-Face clutch brakes eliminate the damage to keyways and motor shafts that commonly occur in high-cycle (50 to 300 CPM) count applications.
The company says that when indexing with a clutch brake, each clutch engagement transfers a torque spike to the connection between the motor shaft and the input shaft of the clutch brake. High-cycle applications can cause continuous, severe, hammering on the shaft connection of the motor to the clutch brake. Force Control says that for convenience and ease of assembly, a standard C-Face connection is often used.
In this arrangement, the motor shaft installs into the hollow bore of the clutch brake input shaft. However, the loose fit required for ease of assembly causes all of the torque to transfer through the key and keyway, resulting is early failure.
According to Force Control, a coupling that is shrink fitted or clamped to both shafts for a 360° connection transfers the torque through the shaft and not just the key. The long coupled Posidyne clutch brake offers both the simplicity of C-Face mounting and the tight fitting coupling.
Posidyne clutch brakes feature oil shear technology that allow rapid and precise stopping, starting, reversing, speed change and positioning – all without adjustment and virtually no maintenance. Ideal for applications with frequent start/stop cycles, these motion control devices allow higher cycle rates (as high as 300 cycles per minute), increased production rates, all while reducing downtime.
Higher production rates coupled with significantly longer service life than traditional (dry) clutch/brakes (five to 10 times longer in many cases) yields increased uptime and improved productivity. No adjustment, virtually no maintenance, multi-year service life, minimal parts inventory, reduced parts and replacement ordering cost, adds up to higher production at significantly lower maintenance costs.