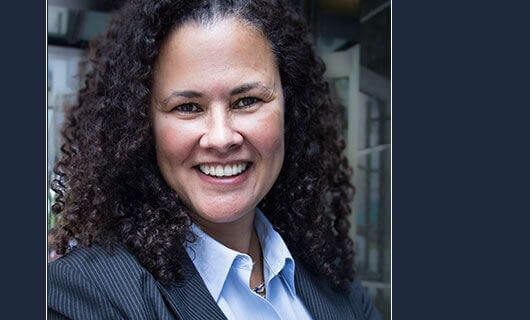 The Energy Storage Association (ESA) has announced that advanced energy industry veteran Kelly Speakes-Backman will become the organization's first CEO, effective July 1. As CEO, she will lead the association's efforts to unleash the full potential of energy storage.
"As evidenced by our recent '35 by 2025 Vision' announcement, in which we see the potential for 35 GW of new energy storage additions to the U.S. power grid by 2025, our industry is in the midst of an explosive growth stage," notes Praveen Kathpal, vice president of AES Energy Storage and chair of ESA's board of directors. "As our industry expands, ESA must also expand to ensure our messages are clearly heard by regulators, industry players and other stakeholders, while also supporting our members with the insight and tools necessary to navigate the dynamic environment such growth creates. Kelly's diverse experience as a state regulator, industry executive and trade association leader will enable ESA to take the next step in its evolution to fully support the energy storage industry as it enters this rapid expansion phase."
"I am thrilled about the opportunity to lead ESA in service to its members and the energy storage industry overall in this era of exponential growth," comments Speakes-Backman. "For over 20 years, I have worked to help the energy efficiency, distributed energy and renewable energy sectors evolve. I'm going to do everything in my power – working closely with ESA's members, government officials and the energy industry – to make sure energy storage becomes an integral linchpin of the modern power system."
Speakes-Backman joins ESA from the Alliance to Save Energy, a trade association representing the energy efficiency sector. As the senior vice president of policy and research, she directed the policy efforts, working closely with industry and policymakers to advance energy efficiency. Prior to that, Speakes-Backman served as a commissioner at the Maryland Public Service Commission and the director of clean energy for the Maryland Energy Administration. Earlier in her career, she held strategy, marketing and sales roles at SunEdison, UTC Power, Wärtsilä and Jenbacher.
As part of ESA's evolution, Matt Roberts will assume the role of vice president. In this capacity, Roberts will build upon the growth, policy impact and market recognition that ESA accomplished under his leadership over the last three years as ESA's first executive director.
"Working together, our industry has grown tremendously and is transforming the future of the power sector. We are very excited to build upon ESA's successes and look forward to working with Kelly on advancing ESA's mission to propel the energy storage sector into a multibillion-dollar industry," says Roberts. "Now that we are at this stage, I can fully devote my energies to what I have been most passionate about: growing ESA's impact by empowering our members and educating stakeholders throughout the power ecosystem."