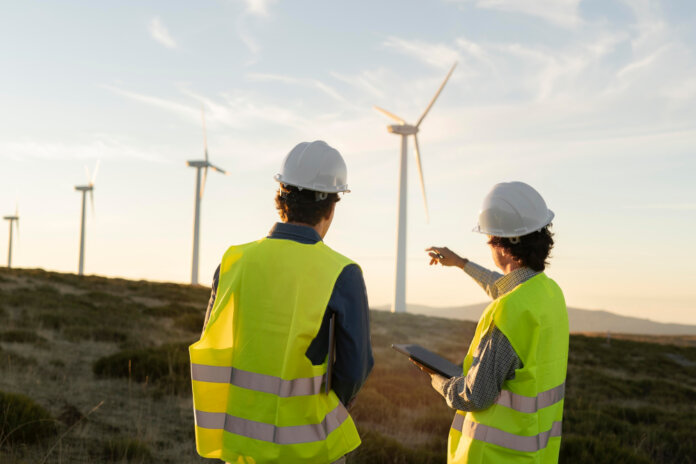 EDP Renewables North America, a renewable energy developer operator in the United States, has unveiled its technician training facility in Bloomington, Ill., to educate the next generation of energy workers who will keep its more than 470 operational utility-scale and distributed generation projects running safely and efficiently while supporting local jobs and investment in project communities across North America.
Knowledge meets innovation at the complex, where new solar and wind technicians will gain the expertise necessary for a successful renewable energy career. The facility will serve as a training hub for EDPR NA, which has a vast development and operational portfolio spanning Illinois and the Midwest.
Bloomington is a strategic setting for the training center. It is centrally located to EDPR NA's seven operational Illinois wind farms – Bright Stalk, Harvest Ridge, Rail Splitter, Top Crop (two phases) and Twin Groves (two phases) – and near many of the company's other major projects. EDPR NA has been producing more than 1.2 GW of renewable energy in Illinois since 2007 – representing a $2.5 billion capital investment – and has continued to expand its operations in the state.
"The technicians who will go through this training facility will be helping to power our homes, schools, businesses, and hospitals," says Bloomington Mayor Mboka Mwilambwe. "This will be a unique opportunity for skilled trade workers from a variety of technical backgrounds to transition to this rapidly developing sector."
EDPR NA plans to continue investing in Illinois and its communities, having disbursed more than $91.4 million to local governments, and more than $118 million to local landowners, with an estimated $1.5 billion spent within 50 miles of its projects to date. The company has created nearly 541 construction jobs and 82 permanent jobs at both its projects and two regional offices in Chicago and Bloomington.
Image by Freepik.