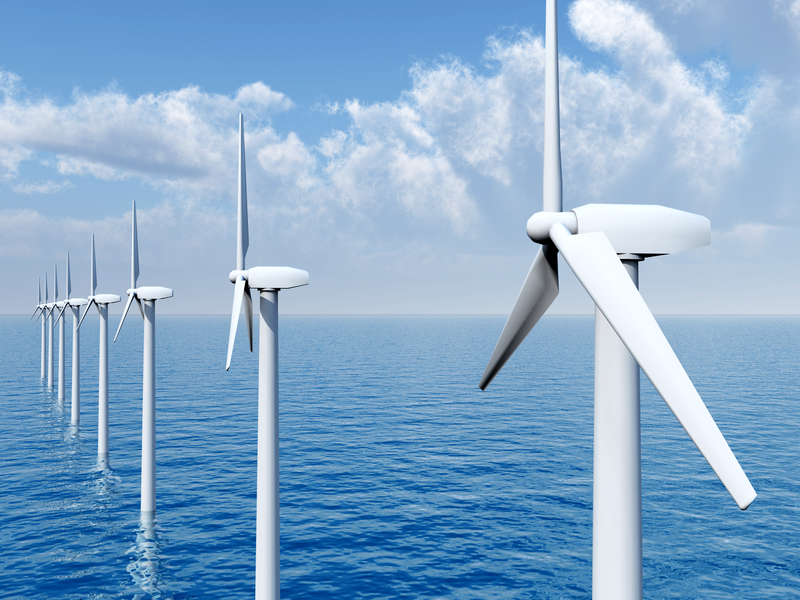 DONG Energy will have invested 5.4 billion British pounds in developing offshore wind farms off the coast of North West England by 2019, according to a new report.
DONG says the investment is delivering significant benefits to the local economy across the region, especially in the Liverpool region, Cumbria and Northern Ireland, creating jobs and helping local supply-chain businesses to grow.
With four offshore wind farms already in operation off the North West coastline, DONG Energy is currently constructing two more, including the 660 MW Walney Extension, which, upon completion in 2019, will eclipse the London Array as the world's biggest offshore wind farm, asserts the company.
DONG says the combined output of the North West offshore wind farms will be capable of meeting the electricity needs of over 1.5 million U.K. homes.
According to the report, "Establishing an offshore wind supply chain requires a pipeline of wind farm investments over a sustained period. With a total of £5.4 billion investment in East Irish Sea wind farms between 2005-2019, DONG Energy has provided this sustained investment for the area."
The new report – The Economic Impact of DONG Energy Investments in the East Irish Sea – has been produced by Regeneris Consulting, an independent economic development and generation consultancy.
"This report highlights the far-reaching regional benefits of DONG Energy's investment in offshore wind projects off the coast of North West England," says Brent Cheshire, U.K. country chairman of DONG Energy. "The wind farms we are developing in this region are enabling us to place large-scale contracts with U.K. suppliers, which acts as a catalysis for further investment and upskilling benefits across the supply chain."
"We are also bringing cutting-edge engineering to the region with innovations such as the 8 MW turbines – the world's most powerful at present – [and] we are about to install in Liverpool Bay for the Burbo Bank Extension project," Cheshire adds. "Not only will these turbines help us reduce the costs of offshore wind, [but] the order has helped to support 200 jobs at the MHI Vestas blade manufacturing factory on the Isle of Wight."
The overall investment for 5.4 billion British pounds includes an investment of 2.7 billion British pounds across the four currently operational wind farms – Barrow, Walney, Burbo Bank and West of Duddon Sands – and a further estimated investment of 2.7 billion British pounds in the two extension schemes, Burbo Bank Extension and Walney Extension.
To read the full report, click here.