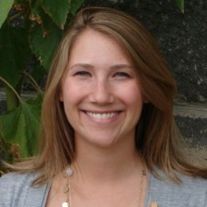 DNV GL's Ellen Crivella was honored with the 2016 Rising Star Award at the Women of Wind Energy (WoWE) luncheon at this week's WINDPOWER 2016 in New Orleans.
Each year at the American Wind Energy Association's (AWEA) event, WoWE's Rising Star Award recognizes a woman relatively new to wind energy who has already made significant professional contributions and shown unusual talent, dedication and innovation in her wind industry work.
As DNV GL's global head of practice for environmental and permitting services, Crivella has been involved in siting, permitting and financing over 10,000 MW of renewable energy projects.
At DNV GL, Ellen leads a team of 20 focused on comprehensive permitting, regulatory compliance and environmental due-diligence services for renewable energy developments. She is responsible for all technical, financial, commercial and quality-assurance aspects of the services in her practice.
In addition, she frequently presents at AWEA's and other industry conferences and teaches seminars such as AWEA's Wind Energy 101 series. Other roles include board member and secretary of Solar Oregon, member of the Oregon Association of Environmental Professionals, industry awards committee past chair of Soil Science Society of America, member of the National Mentoring Program Committee at WoWE, and the Portland WoWE chapter president.
"During her time at DNV GL, Ellen has doubled the size of the team and expanded both the scope and depth of our environmental and permitting services – all while being a tireless champion of WoWE," remarks Clint Johnson, senior vice president of renewable energy for DNV GL.