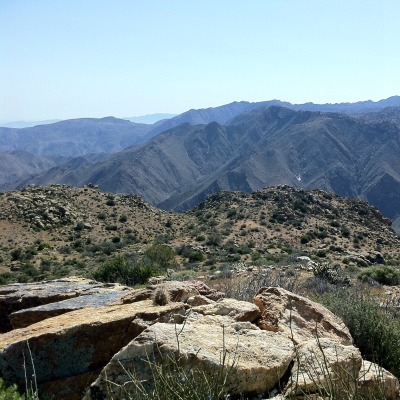 The Mexico wind market has constraints, but it also holds plenty of promise. And thanks to recent improvements in transmission capacity and a show of support from the current government, wind developers, such as Mexico Power Group (MPG), aim to capitalize.
Last month, MPG announced that 130 MW from its 180 MW La Bufa wind farm, located in the Mexican state of Zacatecas, will power two Volkswagen automotive and engine plants. It is planning a 72 MW wind farm near La Rumorosa and a 60 MW wind farm in Quintana Roo.
And MPG has no intention to stop there. The company, which spun off from San Diego-based Cannon Power Group in 2011, is planning 1 GW in seven Mexican states and looking for agreements in four others, MPG CEO John Prock tells NAW.
The developer is scouring the country and signing land agreements from Cozumel to the California border. To date, MPG has more than 80,000 hectares under control in various development stages, from greenfield studies to projects that are fully permitted.
In Mexico, the direct sale of electricity (whether at wholesale or retail) is facilitated through the state-owned utility company, CFE, explains Allan T Marks, a partner at law firm Milbank, Tweed, Hadley & McCloy.
CFE may build, own and operate its own wind generation projects directly, says Marks. Private developers can either sell all wind farm output to CFE under independent power producer procurement contracts or build and operate wind facilities pursuant to a regulatory exception that allows parties to self-supply energy.
Most of the wind capacity installed or under development in Mexico falls under the self-supply regime, Marks says, whereby large and sophisticated private consumers (like mining companies or big-box retailers) partner with developers to operate wind farms for their own benefit.
'We expect that half of the energy will be purchased by municipalities,' reports Prock, who, citing confidentiality, would not identify the parties. He anticipates the remainder will be purchased by one of a number of industrial customers with whom MPG is negotiating.
Prock notes that development in Mexico was spurred by transmission reforms in April 2010. 'For renewables, basically we can generate electricity in rural parts of Mexico and wheel that power – transmit it – across the street or across the country for the same price,' he says. 'It was a game changer for renewables.'
In addition, president Enrique Pena Nieto has proposed further energy reforms. 'What is being said is interesting enough to go forward,' Prock says.
Clearly, the Mexico wind market shows potential – the Mexican government estimates the country's wind power potential at 11 GW for sites with capacity factors exceeding 30%. However, wind development in the country can be fraught with pitfalls, particularly for new entrants and neophyte developers.
For starters, over-development is now occurring in Oaxaca, which is located along the Isthmus of Tehuantepec. Another big issue for wind developers, such as MPG, is identifying who has legal ownership of the land.
The process to prove title can be painstaking, Prock says. Developers must shuffle through historical documents and public land registries, and land-related issues occasionally end up in the courts for clarification.
'Historically throughout some parts of Mexico, there have been redistributions of lands back to local people from large land barons that previously had title to land,' explains Prock. 'We've also seen municipalities issuing conflicting titles under different administrations. In some cases, the Mexican courts have overturned the decisions.'
'This is common in Mexico,' Prock says, adding that companies doing business outside of Mexico have difficulty understanding how a city land or property tax registry could be invalid.
Nonetheless, he sees new entrants from Europe going it alone that may have experience in Central and South America. Also, many Mexican nationals are trying to break into the country's renewables market by either partnering with turbine suppliers or other foreign companies.
'I have not encountered that many U.S. companies doing development in Mexico so far. But that's likely to change,' Prock explains, adding that these new entrants 'will find the learning curve in Mexico very steep.'
Photo caption: A bird's-eye view of La Rumorosa, the site of MPG's proposed 72 MW wind farm. Legend has it that the site gets its name from the ample winds that help spread the town's rumors. Photo courtesy of Mexico Power Group