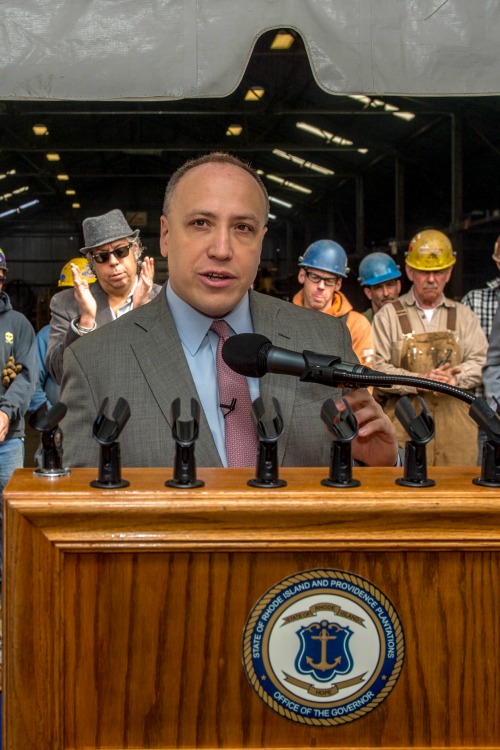 Deepwater Wind kicked off the construction phase at the 30 MW Block Island Wind Farm, located in state waters three miles off the coast of Block Island, R.I.
Company officials, as well as several state and federal dignitaries, toured the Quonset Industrial Park operations of Specialty Diving Services, where workers were already welding pieces of the jacket-style foundations that will support the five Alstom Haliade 6 MW turbines.
During the tour, Deepwater Wind also provided a timeline for the project:
Foundations will arrive from the Gulf of Mexico in the summer and will be installed over an eight-week period. By the fall, the turbine towers will arrive in Rhode Island for assembly. By summer 2016, a cable vessel will arrive and install the offshore cable needed to connect the wind farm to the grid. By late summer 2016, the turbine components will arrive at the Block Island Wind Farm site and will be installed over four weeks.
The wind farm is expected to generate electricity by fall 2016 – a timeline that would make it the first operating offshore wind farm in the U.S.
Caption: Jeff Grybowski, Deepwater Wind's chief executive officer, makes opening remarks as workers and tradesman look on.