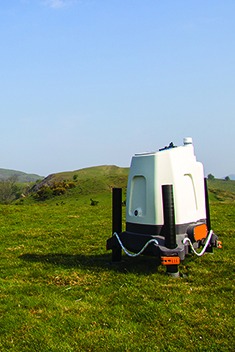 Cornell University has acquired a pair of ZephIR 300 wind LIDARs to study the effects of turbulence on wind turbines.
According to ZephIR, the Cornell wind team recently took possession of the equipment and is readying an experiment on Canada's Prince Edward Island.
According to ZephIR, the LIDAR machine provides high-resolution measurements at 50 Hz from 10 meters to 200 meters. This type of wind LIDAR gives accurate measurements of the wind speed, direction and other characteristics including turbulence intensity, which measures the effect of stress and strain on the component's life.