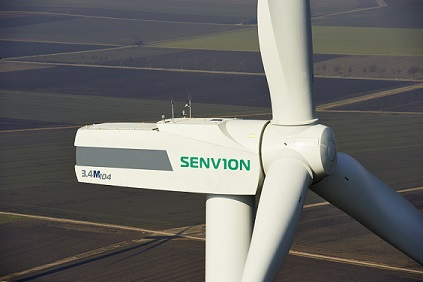 Germany-based wind turbine manufacturer Senvion has presented what it calls an "extensive program for the future," an initiative that will lead to a reduction of approximately 780 jobs.
According to Senvion, the initiative will identify excess costs across the entire company and opportunities to reduce overcapacity in production, as well as kick off investments in research and development and new technologies.
The job cuts will take place mainly at the company's facilities in Husum, Trampe and Bremerhaven in Germany. The company will meet with employees' representatives as soon as possible to begin the negotiations. Senvion says it hopes to agree on a mutually acceptable balancing of interests and a severance scheme that will make its decision "socially compatible."
The program is part of the company's overall strategy that the management will detail when Senvion presents its 2016 financial results.
According to the company, the program will put Senvion on a "path of profitable growth in a difficult environment." The manufacturer notes that wind turbine makers are under strong price pressure and are dealing with a shift in demand from established markets to growth regions in South America and Asia.
"We are setting the groundwork for the successful future of the company," states Jürgen Geissinger, CEO of Senvion. "There is no alternative to decisive changes in order to secure the long-term competitiveness of our company with 4,100 employees. Senvion, in recent years, has developed new products, improved processes and made the required investments. Now, we have to follow through on our strategy and pave the ground for future global growth."