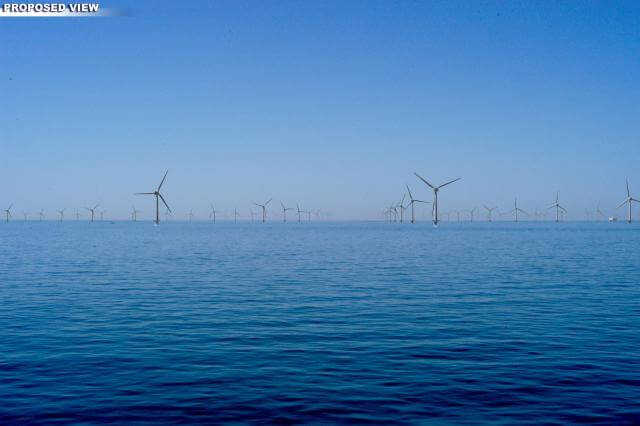 The U.S. Bureau of Ocean Energy Management (BOEM) has released the final supplemental environmental impact statement (SEIS) for Cape Wind's long-delayed offshore wind farm proposed off the coast of Massachusetts.
According to the agency, the supplement to the 2009 final EIS has been prepared in response to a 2016 remand order from the U.S. Court of Appeals for the District of Columbia Circuit, which ruled that the U.S. Fish and Wildlife Service and BOEM were not in compliance with the Endangered Species Act or the National Environmental Policy Act, respectively, when they issued a lease for Cape Wind's proposed project off the coast of Massachusetts. Specifically, the court vacated BOEM's 2009 final SEIS and claimed that the agency could not ensure that the seafloor would be able to support the wind turbines. However, Cape Wind's lease was not vacated.
BOEM released its draft SEIS in March and invited input from the public. In its final SEIS for Cape Wind, BOEM examines the available geological survey data, including the geotechnical data and reports submitted to BOEM since the 2009 final EIS, and any other relevant material that relates to the adequacy of the seafloor to support wind turbines in the lease area, the agency says.
The final SEIS also includes a summary of all the comments received on the draft SEIS and BOEM's responses to those comments. The agency says it received a total of 581 submissions from "a variety of sources."
The 468 MW wind farm, which would comprise 130 Siemens turbines, was proposed by Cape Wind Associates LLC back in November 2001.
The Alliance to Protect Nantucket Sound, a longtime opponent of the offshore wind farm, says the final SEIS leaves Cape Wind's 46-square-mile, 28-year lease in place and ignores requests that it be terminated. The group also claims the report disregards findings that the project's technology is now outdated, the state permits for the transmission lines have been denied, the utilities that had planned to buy the "overpriced power" have canceled their agreements, and there is "no funding source" for the wind farm.
The final SEIS is available for review here. The alliance says it will submit more comments and "evidence that lease cancellation is the only responsible alternative."
Photo courtesy of Cape Wind: Visual simulation from a boat at a distance of one mile