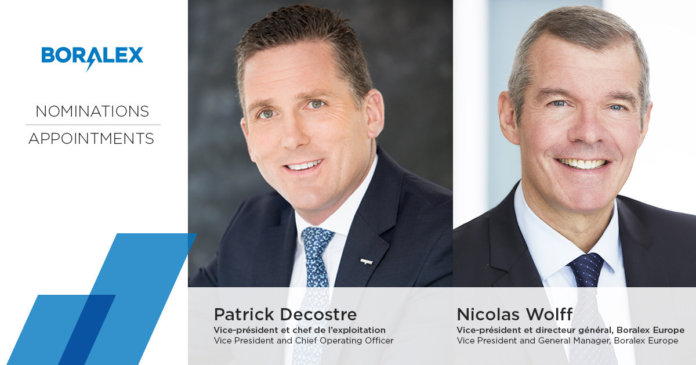 Québec-based renewable energy developer Boralex Inc. has appointed Patrick Decostre its vice president and chief operating officer (COO), effective July 2019. He will be based in Montréal.
Nicolas Wolff will be taking over for Decostre as vice president and general manager for Boralex Europe. Wolff will start on April 29 in Lyon, France.
"Our present and future growth mean new challenges for us. To tackle these, we needed to rethink our organizational structure, which ultimately led to the decision to create the vice president and COO position within senior management," says Patrick Lemaire, president and CEO of Boralex. "A strong leader with valuable strategic insight and 17 years of experience with Boralex, Patrick was the ideal candidate. His vast skill set and future contributions to the whole corporation will help maintain continuity in Boralex's growth."
First hired by Boralex in 2001 to develop the corporation's operations in France, Decostre has been vice president and general manager of Boralex Europe for more than three years. Before joining Boralex, he was an engineer and project manager with EDF.
First joining Vestas in 2007, Wolff became vice president and general manager of Vestas Western Mediterranean in 2016. He previously held the position of commercial director for Europe at IDEMIA (Advent International), in addition to managing director of SAGEM Australia. Between 2009 and 2013, he served as chair of France Énergie Éolienne (FEE), and he is currently on the board of directors for FEE and chairs its industry committee.