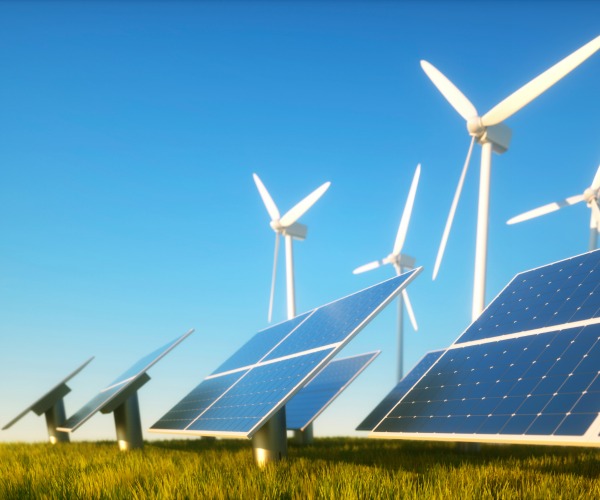 Albany, N.Y.-based AWS Truepower, an international provider of wind and solar energy consulting and engineering services, says it has added a number of key staff to its due diligence and consulting services teams.
David Coffey has joined AWS Truepower's due diligence team as senior turbine engineer. Prior to joining the company, Coffey worked at Vestas and, most recently, Iberdrola Renewables' global technical division.
Jeremy Tchou has been named senior project manager, responsible for technical due diligence and construction monitoring. He comes from DNV GL and has seven years' experience with the development, construction and operational phases for renewable energy projects.
Alireza Akhavan has joined the team as senior civil engineer. He also comes from DNV GL, where he conducted structural design analysis of wind turbine foundations.
Also new to the due diligence team is Nicole Hughes, who has joined the company as senior project manager and environmental and permitting manager. She has over 10 years' experience in developing and consulting for utility-scale renewable energy projects, including with RES Americas and Element Power.
New to the consulting services team is Stephen Lightfoote, joining as a senior analyst for performing wind project planning, operational project assessments and energy modeling. Lightfoote was previously with SunEdison.
Also part of consulting services is Julio De Los Santos, who has been named senior project manager in performance engineering. He has worked with Gamesa, Mitsubishi and, most recently, Upwind Solutions. De Los Santos will also be working with the power performance measurement team.
Juan Pedro Montiel joined the Mexico office in the fourth quarter as project manager for AWS Truepower's due diligence team. He formerly worked for both SunEdison and Impsa in civil engineering and construction roles.
Joining the staff in the Rio de Janeiro office is Sandra Florentino, project manager and technical lead for the consulting services team, who is a civil engineer and has been an independent wind energy consultant for the last six years.