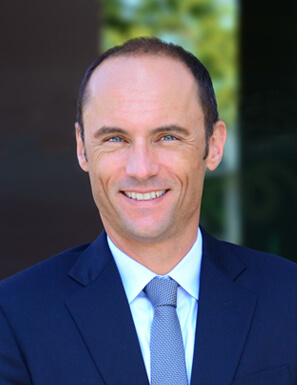 Tristan Grimbert, president and CEO of EDF Renewable Energy, has been elected chair of the American Wind Energy Association's (AWEA) board. He succeeds Chris Brown, president of Vestas Americas.
The announcement comes as AWEA kicks off WINDPOWER 2017 in Anaheim. Also elected today were Chair-elect Steve Lockard, president and CEO of TPI Composites; Treasurer Ray Wood, managing director/head of global power and renewables at Bank of America Merrill Lynch; and Secretary Doug Fredrickson, vice president of Blattner Energy Inc.
Also newly elected to the board are Carole Barbeau, president of energy advisory for the Americas region at DNV GL; Buzz Miller, president and CEO of Southern Power; and Susan Nickey, managing director at Hannon Armstrong.
Further, added as one-year special advisors are Brian Janous, director of energy strategy at Microsoft, and Rob Threlkeld, global manager of renewable energy at General Motors.
Photo courtesy of EDF Renewable Energy: Tristan Grimbert