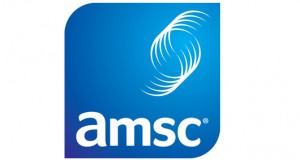 AMSC and BASF Corp. have entered into a set of agreements to jointly develop an advanced, low-cost manufacturing process for second-generation (2G), high-temperature superconductor (HTS) wire.
In the joint development, AMSC's manufacturing know-how for its Amperium superconductor wire and BASF's chemical solution deposition production technology will be combined. As part of the agreements, AMSC and BASF also entered into a royalty-bearing, non-exclusive license under which AMSC will provide BASF with a specified portion of itss 2G HTS wire manufacturing technology. AMSC intends to continue its focus on HTS system-based solutions, such as its Resilient Electric Grid and Ship Protection Systems and to provide wire for those solutions, as well as to AMSC's strategic partners.
"We expect to utilize our existing relationships to engage large, global organizations in the energy segment to support adoption and development of HTS applications," says Guido Voit, managing director of BASF New Business GmbH. "By combining BASF's strength, experience and global reach with AMSC's manufacturing know-how, we believe we can accelerate the path to commercialize applications using HTS wire."
The parties expect these agreements to result in the development of a potentially low-cost manufacturing process at BASF and to enable AMSC to focus resources on driving down the total system cost. If the development is complete and successful, AMSC may utilize wire produced by this advanced manufacturing process for its systems business.