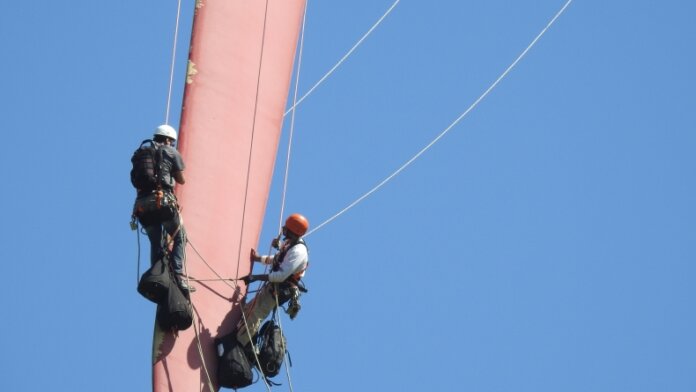 Aeris Energy, a Brazilian manufacturer of wind blades in Latin America and one of the largest producers in the global market, has established a services division in the United States to meet the growing demand for wind energy, which is expected to increase by 20% in the coming years worldwide, doubling installed capacity by 2030, according to the Lazard Levelized Cost of Energy Analysis and Future of Wind 2019 (Irena). 
With an eye on this market and the need for inspection and maintenance services for the wind turbine fleet due to growth and aging of turbines, Aeris has bet on a specialized wind turbine services unit: Aeris Service. The division, set up in 2013 in Brazil and with a branch in the USA since 2018, provides services such as preventive and corrective maintenance, photographic inspections, painting, cleaning and repairs of wind blades. One of its differentials is its proprietary Specialized Training Center, which guarantees qualified training.
This strategy is a good fit with the drive for renewable sources in the U.S. and with its plans to create new clean energy (wind and solar) plants with an installed capacity of approximately 606 GW. This follows the goal set by President Joe Biden, which calls for the elimination of carbon dioxide emissions in the U.S. by 2035.
In addition to the new wind turbine units that will be installed and will need inspection in the coming years – the company already has a contract with the main equipment manufacturers – mature turbine lines present another opportunity in the U.S. market. A lot of projects are not covered by the manufacturer's total care contracts, and in this context the company has formed closer direct relationships with wind farm owners to cover demand for maintenance and repair services.
"We want to provide the best solutions for a green transition to our renewable energy clients anywhere in the world," says Alexandre Negrão, CEO of Aeris. "The growth in the use of this matrix will generate increased demand for specialized services and Aeris is well positioned to support its clients on this front,"