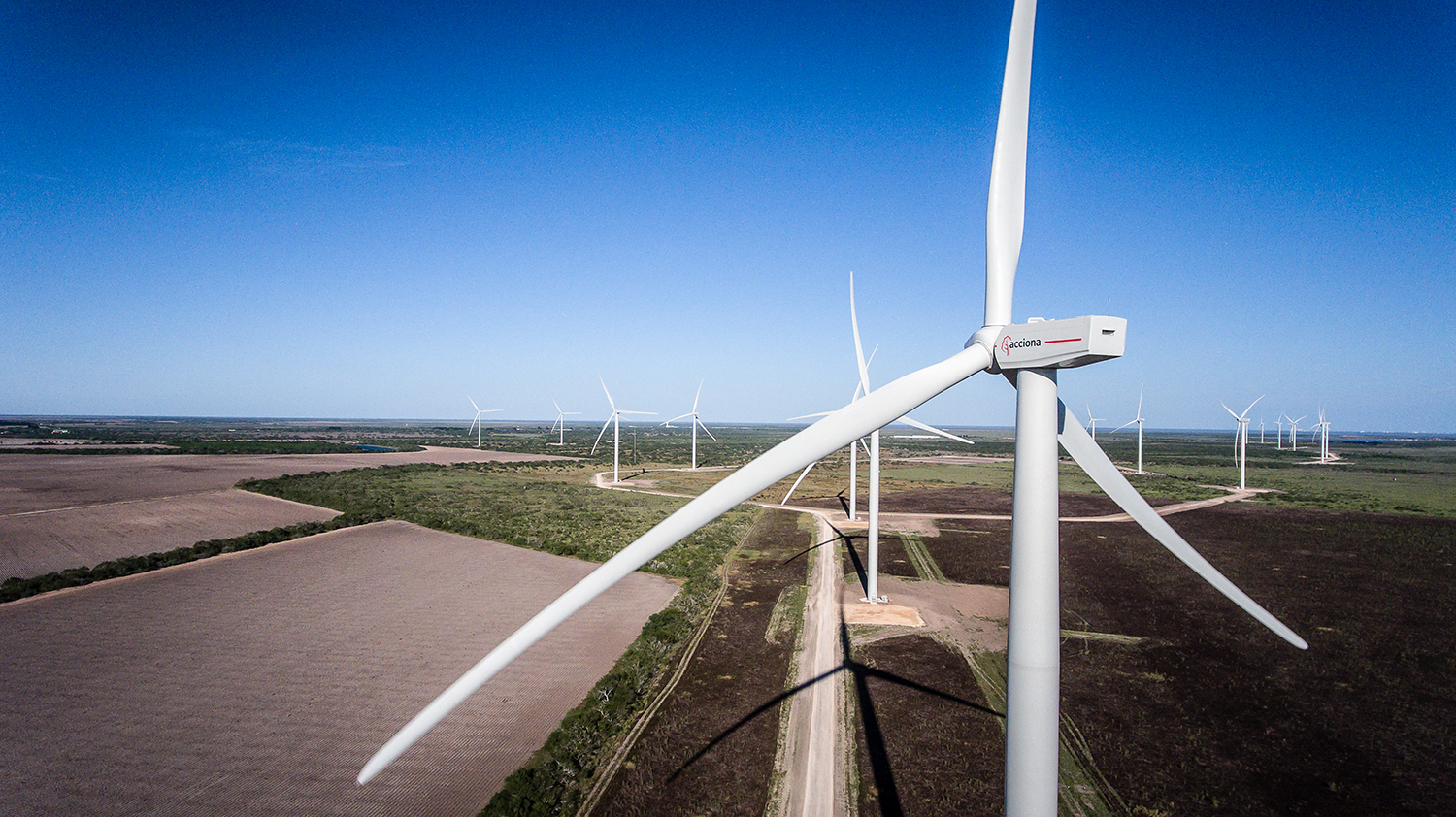 ACCIONA Energy's San Roman Wind Farm is now operating commercially near Brownsville, Texas.
The 93 MW project is ACCIONA's eighth wind farm in the U.S. and brings the company's total U.S. wind capacity to 721 MW. ACCIONA also has 181 MW of operational wind power capacity in Canada (in Alberta, Ontario and New Brunswick) and 556 MW in Mexico (all in Oaxaca).
The San Roman Wind Farm comprises 31 AW125/3000 turbines manufactured by Nordex/ACCIONA Windpower. (The companies completed their big merger earlier this year.) Each turbine has a rotor diameter of 125 meters and is mounted on an 87.5-meter steel tower.
Owner and operator ACCIONA also served as general contractor during San Roman's construction, which was completed in approximately 11 months.
"ACCIONA is proud to complete this latest addition to our U.S. renewable energy portfolio and become a part of the community here in Cameron County," comments Ilya Hartmann, CEO of ACCIONA Energy for North America.
According to the company, the new facility will produce enough electricity to power more than 30,000 Texas homes. Over its 25-year life span, San Roman is expected to generate $30 million in tax revenue for local school districts and other public services, as well as more than $25 million in lease payments to local landowners.
ACCIONA says it performed extensive wildlife studies prior to construction and conducted a social impact analysis to understand the project's effect on local stakeholders. Based on the analysis, ACCIONA chose to establish a scholarship fund and a community benefit fund to support education and job growth in the area.