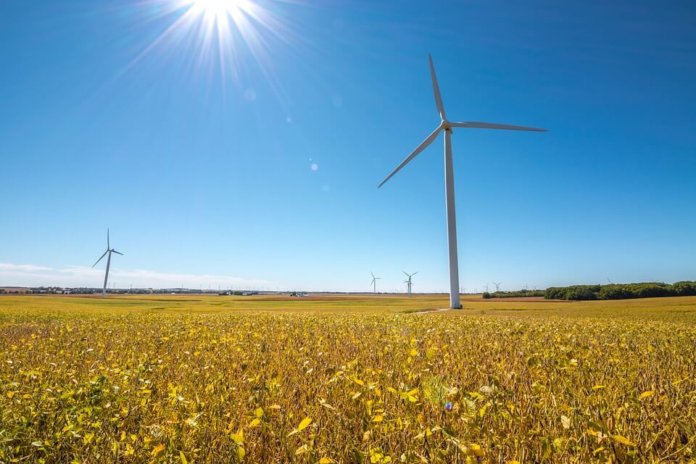 Xcel Energy is going local for the construction of its major wind energy expansion in the Upper Midwest.
Golden Valley, Minn.-based Mortenson Construction will build the Blazing Star 1 and Blazing Star 2 wind farms in southwest Minnesota, and Fargo, N.D.-based Wanzek Construction will construct the Foxtail Wind Farm in North Dakota and the Freeborn Wind Energy project, located primarily in Iowa with some turbines in southern Minnesota.
"Hiring local companies for our wind projects delivers the benefits of clean energy and creates economic development opportunities for our communities," notes Chris Clark, president of Xcel Energy Minnesota, North Dakota and South Dakota.
Mortenson's two projects will total 400 MW and use approximately 200 wind turbines. Blazing Star 1 will be built in 2019, and Blazing Star 2 construction is scheduled for 2019 and 2020. Notably, Mortenson is also working on Xcel Energy's 600 MW Rush Creek Wind Project in Colorado.
Wanzek's two projects will total 350 MW and use approximately 175 turbines. Construction for the Foxtail Wind Farm will occur in 2018-2019; Freeborn Wind Energy will be built in 2020.
In total, over the next four years, Xcel Energy is pursuing 1.85 GW of wind energy in the region – which the company expects will power nearly 1 million homes. Xcel Energy will own 1.05 GW of the new wind energy and obtain the rest through power purchase agreements.
The company notes it is able to significantly increase the amount of wind generation on its system effectively without compromising service reliability, thanks to wind forecasting technology and the recent completion of Midwest transmission projects connecting wind-rich areas to the larger grid.
Contractors for projects proposed in South Dakota will be selected at a later date. Construction dates are contingent upon additional local and state regulatory approvals, says Xcel.