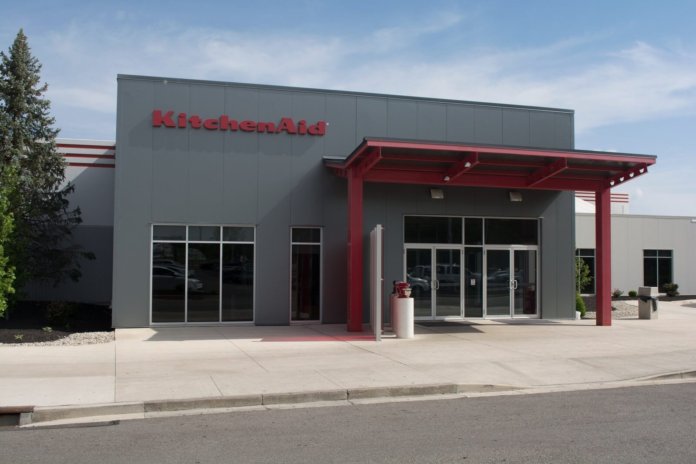 As part of its commitment to sustainable manufacturing, Whirlpool Corp. has announced plans to add wind energy to its Greenville, Ohio, manufacturing facility, which makes mixers, blenders, beverage machines and cutlery blocks under the KitchenAid brand.
Beginning construction in early 2018, the three new turbines will generate more than 12 million kWh annually and offset approximately 70% of the plant's electricity consumption – eliminating the equivalent of more than 9,000 annual tons of CO2. This is equivalent to generating enough clean energy to power more than 900 average American homes, says the company.
All three turbines will be built and financed by One Energy Enterprises as part of its Wind for Industry initiative. The Greenville plant is the latest Ohio facility at which Whirlpool is implementing wind energy to partially power operations, following the installation of turbines at facilities in Findlay, Marion and Ottawa, Ohio.
For the Greenville community, Whirlpool is also creating three $5,000 Megawatt Scholarships (one per turbine for a total of $15,000 annually). These will be awarded annually for every year the turbines are in operation. The money will be given to local high school graduates pursuing a two- or four-year degree in science, technology, engineering and mathematics (STEM).
"By investing in on-site wind energy, we're ensuring that Whirlpool Corp. is set up for success now and in the future, while also expanding the commitment to sustainability that is vital to our company," comments Ron Voglewede, Whirlpool's global sustainability director. "We are proud that this will be our fourth of five plants in Ohio to utilize sustainable energy, and we are committed to continuing to grow initiatives and projects like these that help reduce our overall energy footprint."