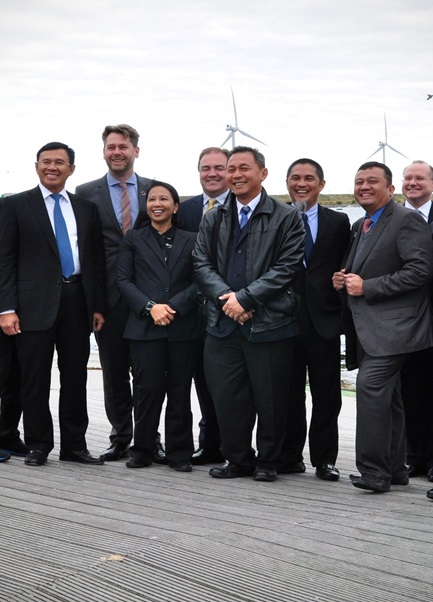 Vestas has signed a conditional agreement to supply wind turbines for what will be Indonesia's first large-scale renewable energy project, according to an announcement from the Danish Embassy to Indonesia.
An agreement was signed between Indonesia's national electricity company, PT PLN, and an international group of investors led by Equis. The 60 MW South Sulawesi project will become the largest wind farm in the country.
According to Casper Klynge, ambassador of Denmark to Indonesia, the project represents a "milestone for Indonesia's green energy transition."
"This agreement is the result of a close cooperation between Indonesian and Danish authorities and private companies – involving our development, as well as our government-to-government cooperation within the energy sector," he said. "I am proud that Denmark and Danish companies can assist Indonesia by providing state-of-the-art green energy solutions to support the government's objective to construct 35,000 MW of additional energy, as well as achieve 23 percent renewable energy supply by 2025".
Anders Runevad, CEO of Vestas, added, "We are delighted to sign this agreement and continue the work to finalize the project. Vestas sees long-term potential for wind energy in Indonesia, and we are confident this project can help pave the way for additional wind power investments in Indonesia."