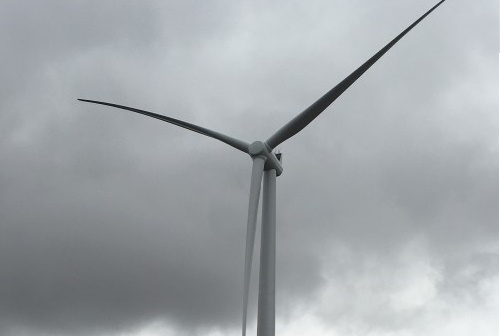 European energy company Vattenfall and the BMW Group have signed a contract for the delivery of up to 1,000 lithium-ion batteries for 2017. The batteries will be deployed for storage projects at Vattenfall wind farms.
Vattenfall will purchase the batteries from BMW's plant in Dingolfing, Germany. The first project will be deployed at the 112 MW Princess Alexia onshore wind farm, located near Amsterdam.
The batteries, which have a capacity of 33 kWh each, are equipped with a BMW-owned battery management system. (They're also used by the car manufacturer in the BMW i3.)
Pending a final investment decision, the largest of the battery storage projects will be built at Vattenfall's 230 MW Pen y Cymoedd wind farm in South Wales. The 22 MW storage facility will help support the stability of the country-wide power grid in the U.K., says Vattenfall.
As part of the "Norddeutsche Energiewende NEW 4.0," project, Vattenfall, along with the Hamburg University of Applied Sciences and Nordex, will also install a large battery storage project at a future wind farm in Hamburg-Bergedorf, Germany.
"Energy storage and grid stability are the major topics of the new energy world," says Gunnar Groebler, senior vice president of Vattenfall and head of business area wind. "We want to use the sites where we generate electricity from renewable energies in order to drive the transformation to a new energy system and to facilitate the integration of renewable energies into the energy system with the storage facilities."