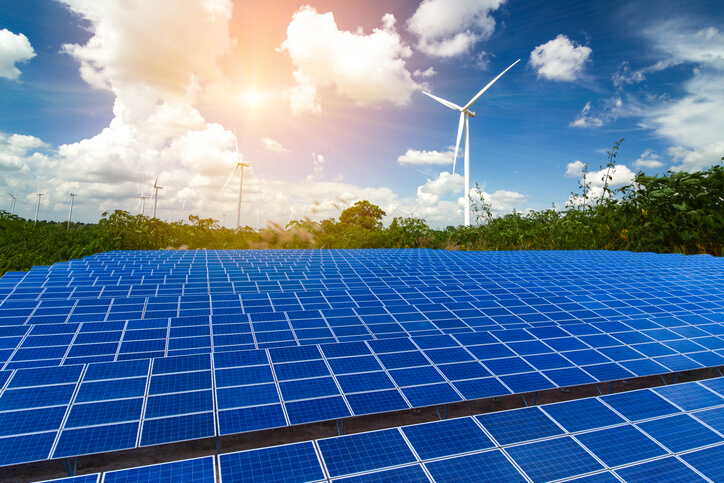 The cities of Sarasota, Fla., and Columbia, S.C., have each made commitments to transition to 100% renewable energy, the Sierra Club has announced.
According to the group, the Sarasota City Commission adopted a goal of powering all of Sarasota with 100% renewables by 2045. Sarasota joins St. Petersburg as the only cities in the state of Florida to make this commitment, the Sierra Club says.
In addition to the establishing a community-wide target for 100% renewable energy, the commission also voted to adopt a goal of powering all municipal operations in the city with 100% renewables by 2030 and at least 50% by 2024.
"By adopting a goal of 100 percent renewable energy in our community, Sarasota is solidifying its commitment to sustainability and to implementing concrete, local solutions that decrease our carbon emissions," says Stevie Freeman-Montes, Sarasota's sustainability manager. "It will provide structure for the city to look seriously at how we can transition our community to 100 percent clean energy. We look forward to working with community members to identify strategies to reach this ambitious goal."
Separately, the Columbia City Council has unanimously approved a resolution establishing a community-wide goal of transitioning to 100% renewable energy by 2036.
According to the Sierra Club, Columbia represents the first city or town in South Carolina, as well as the 36th city in the U.S., to make this commitment (following Sarasota as the 35th).
The group says Columbia Mayor Steve Benjamin is a co-chair of the Mayors for 100% Clean Energy initiative. In May, Benjamin issued a new mayoral proclamation endorsing a goal of powering Columbia entirely with clean energy. He also introduced a landmark resolution to the U.S. Conference of Mayors that would formally establish support from the nation's mayors for a goal of 100% renewable energy in cities nationwide. The resolution will be voted on at this weekend's U.S. Conference of Mayors annual meeting in Miami Beach, says the Sierra Club.
"It's up to us as leaders to creatively implement clean energy solutions for our cities across the nation. It's not merely an option now; it's imperative," states Benjamin. "Cities and mayors can lead the transition away from fossil fuels to 100 percent clean and renewable energy. Today, Columbia is taking action."