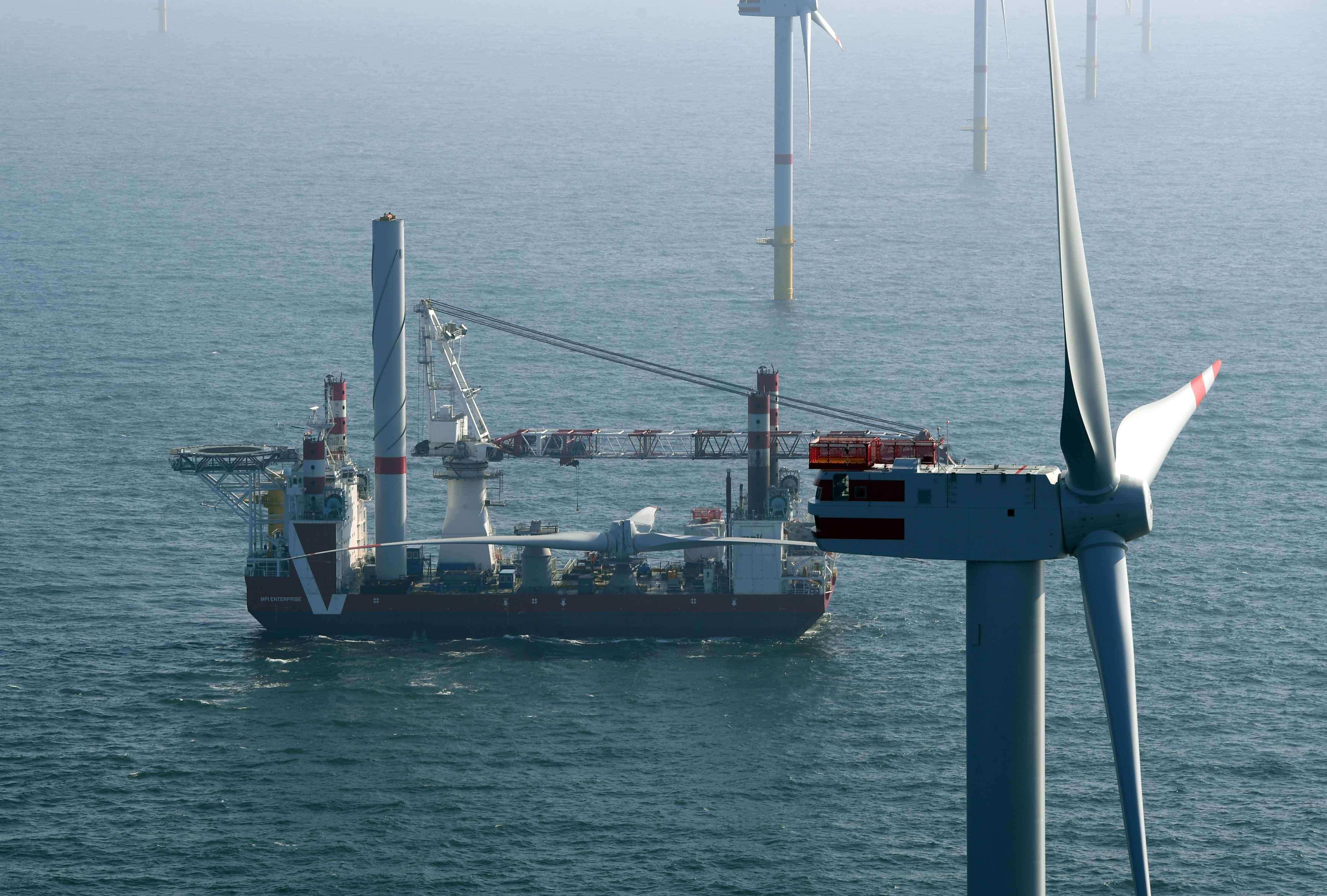 Toronto-based Northland Power Inc. has announced that the final turbine for the Nordsee One offshore wind project, located in the North Sea, was successfully installed today.
Now, the 332 MW offshore wind farm is anticipated to begin full commercial operations by the end of 2017, the company says. Commissioning of the turbines is nearly complete, and remaining construction activities will be finished in the coming months.
The installation process began in March, and the first power was achieved on March 31. Moreover, the project is earning pre-completion revenues.
"Congratulations to the project team for achieving this important milestone," says John Brace, CEO of Northland Power. "With Nordsee One nearing completion, we remain focused on delivering a high-quality project that exemplifies Germany's commitment to sustainable energy."
Once operational, Nordsee One is expected to produce an annual output of more than 1,300 GWh of electrical energy, enough to meet the needs of approximately 400,000 German households. The project is owned by Northland (85%) and Innogy SE (15%).
Nordsee One is the second project in Northland's offshore wind portfolio. The 600 MW Gemini wind farm, the company's first offshore wind project, began commercial operations in April.In September, the company acquired a third offshore wind project, Deutsche Bucht, a 252 MW project also located in the North Sea (approximately 77 kilometers from Nordsee One).