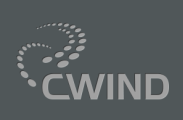 CWind, a provider of services to the offshore wind industry, has won a contract to provide a team of technicians to support Siemens' operations and maintenance (O&M) services at offshore wind farms in Germany.
CWind, which says it has been supporting Siemens with services in the U.K. and Germany for several years, says this contract further expands the company's growth in the O&M sector.
"In 2015, Germany added 2,282 MW in offshore wind capacity – a fourfold increase in its grid-connected capacity compared to 2014," comments Stefan Marschner, CWind's sales manager for Germany. "Unsurprisingly, the O&M phase has become a key focus area for our clients. I am absolutely delighted that Siemens has decided to expand our remit into their warranty-period responsibilities and O&M activities, and our teams look forward to supporting them."
The service provider will begin with the Meerwind offshore project, located in the North Sea.