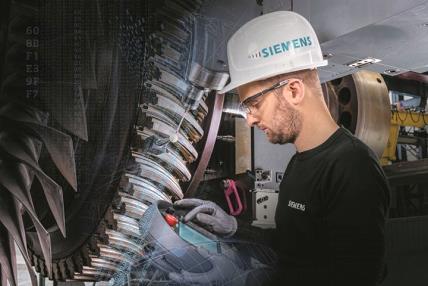 Siemens Gamesa Renewable Energy has secured a 97 MW wind turbine supply order in Argentina. Notably, the deal marks the first South American order for the G132-3.465 MW turbine.
Siemens Gamesa will install 28 of its G132-3.465 MW wind turbines at a complex being developed in the province of La Rioja, located in western Argentina. This project marks a milestone for the company, which says Argentina is a key market with tremendous potential for wind power.
The company secured the firm order from Parque Eólico Arauco SAPEM (majority-owned by the Argentine state) for Phases III and IV of the Arauco wind complex. The turbines are slated for delivery in the second quarter of 2018, and the facility is scheduled for commissioning between the last quarter of 2018 and the first quarter of 2019.
"Execution of this order marks an important milestone for Siemens Gamesa, as it reinforces its position in a market that presents tremendous upside in wind power," says José Antonio Miranda, CEO for Latin America.
The project falls under the scope of the RenovAr 1.5 project, launched by the Argentine government in 2016 to foster investment in the renewable energy sector. The country has set a target of meeting 8% of demand for electricity from renewable sources in 2017 and 20% by 2025, notes Siemens Gamesa.
This is the second order secured by Siemens Gamesa in Argentina in 2017; it closed a contract with the same customer in March for the execution of Phases I and II of the Arauco complex.