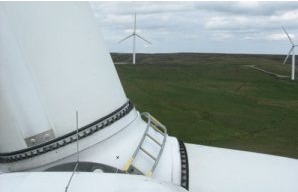 Renewable energy consultancy SgurrEnergy has secured a three-year asset management contract for Scottish wind farm Harburnhead, bringing SgurrEnergy's operational management portfolio to over 150 MW of operational assets.
According to the company, the 51.7 MW wind farm, which is currently in the construction phase, will be commissioned in late 2016, and operations and maintenance (O&M) will commence shortly after. SgurrEnergy also says its O&M team will provide round-the-clock monitoring, control and grid point services via the control center.
The team will also undertake site management, operations management, performance analysis, and high-voltage switching and maintenance for the duration of the contract.
With this development, SgurrEnergy now manages over 150 MW of operational assets in Scotland, England and Northern Ireland, with engineers and consultants specializing in wind farm and solar plant O&M and optimization.
"The operational phase of any project is hugely important, and SgurrEnergy's success in operational management stems from our commitment to maximizing production potential and, subsequently, profitability through our knowledge of operational assets," says Robbie Gibson, SgurrEnergy's director of asset management.
The 22-turbine wind farm, situated 4 kilometers south of West Calder, is expected to generate over 3 million British pounds for the local economy and create jobs during its construction and operational life.