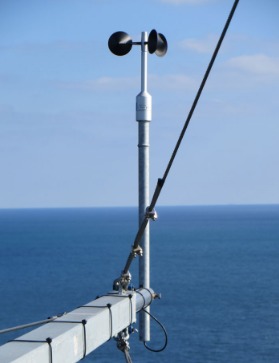 Renewable energy consultancy SgurrEnergy says it has secured an operations and maintenance (O&M) contract for the Inch Cape Offshore Met Mast off the coast of Angus, Scotland.
According to the company, the offshore met mast, installed in 2014, gathers accurate wind resource, velocity and directional data, and oceanographic data to inform the development of the consented 784 MW Inch Cape Offshore Wind Farm.
SgurrEnergy, a Wood Group business, was appointed by met mast supplier Drace Infrastructures UK Ltd. on behalf of Inch Cape Offshore Ltd. (ICOL). The scope of the 16-month contract includes offshore inspection and maintenance, recertification, project management, weather forecasting, data recovery, and detailed reporting through SgurrDataPortal.
In addition, the role includes the provision and installation of calibrated instrumentation and spares, as well as onshore monitoring and coordination from SgurrEnergy's 24/7 control center in Glasgow.
"We are delighted to have secured this contract for the Inch Cape offshore met mast and will look forward to working closely with ICOL and Drace to ensure the high availability of detailed and accurate data, giving a full picture of the conditions measured by the met mast instrumentation," says Robbie Gibson, director of asset management at SgurrEnergy.
Gibson goes on to say that this contract adds to SgurrEnergy's five-strong portfolio of offshore met mast O&M contracts.