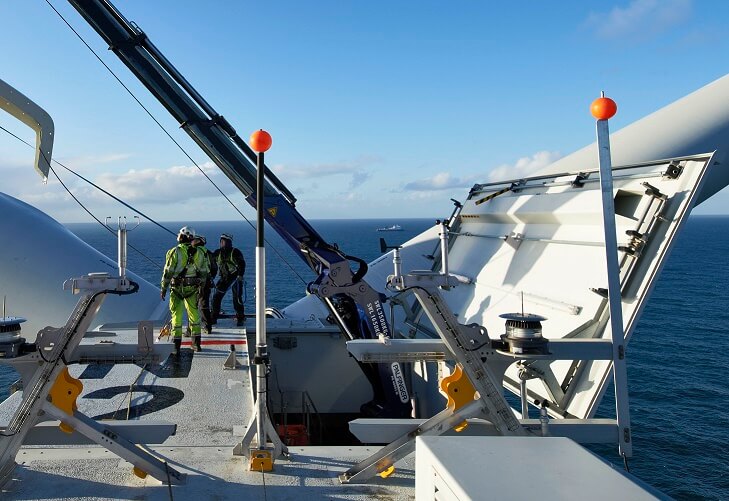 Senvion has signed an exclusivity agreement for what it says will be the first offshore wind farm in the Mediterranean Sea.
Senvion was appointed by Beleolico Srl, a Belenergia S.A. affiliate, as the supplier for the 30 MW Taranto offshore wind farm.
The project will feature 10 Senvion 3.0M122 turbines, each with a hub height of 100 meters. The turbines, located in front of Taranto harbor in the Apulia region of southern Italy, will be in water depths of 4-18 meters.
Delivery and installation of the turbines are currently planned for summer 2018, and commissioning is expected to take place in fall 2018. Senvion also expects to supply full maintenance services for 25 years.
Active in the Italian market since 2004, Senvion says it has installed nearly 940 MW in the country.
"Belenergia has been investing in the offshore wind project of Taranto since 2012," comments Jacques Edouard Lévy, CEO of Belenergia S.A. "After a long administrative and engineering gestation, we are happy to enter into the industrial phase with the help of our local and international design engineering firms (Studio Severini, IA.ING, Deutsche Offshore Consult GmbH) and naturally, the strong support of Senvion."
Carlo Schiapparelli, managing director of Senvion Italia, adds, "We thank Belenergia for the trust in our technology for this project, which further strengthens Senvion's relationship with Italy and the Apulia region in particular. We are proud to contribute our experience to the construction of the first Italian offshore wind farm."