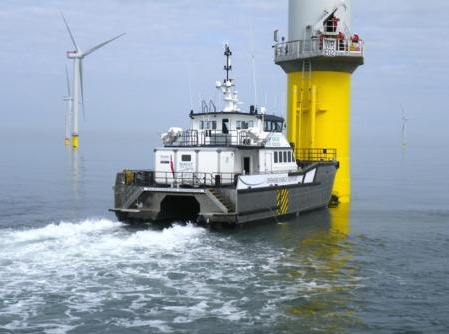 Offshore energy support vessel operator Seacat Services has announced a considerable investment in its maritime apprenticeship scheme and has committed to creating further training opportunities for the growing U.K. offshore wind industry with the launch of new traineeship and cadetship programs.
According to Seacat, these specialist training courses, delivered with Red Ensign and HTP Training, will provide an entry point for young U.K. seafarers into the developing offshore wind sector.
Further, the companies say that shore-based elements of the apprenticeship program taking place at Red Ensign's dedicated training center in Cowes have now been significantly enhanced via the acquisition of a specialist training vessel, the 16-meter catamaran, MSV Explorer.
Seacat Services says it will draw candidates from areas with offshore projects, in conjunction with the usual intake from the Isle of Wight and the South Coast.
"It's particularly satisfying to be able to broaden the reach of this year's schemes across the U.K. and provide an even greater level of access to opportunities in offshore wind from our training hub on the Isle of Wight," says Andrew Dale, Red Ensign's managing director.