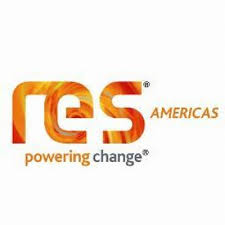 Renewable Energy Systems Americas (RES Americas) reports that its 110 MW Keechi Wind Project, located in Jack County, Texas, is producing power.
According to RES Americas, project construction began in December 2013 and commercial operation began on Jan. 23, 2015. Consisting of 55 Vestas V100-2.0 MW turbines, the project created nearly 250 jobs during the peak of construction and 9 permanent operations and maintenance (O&M) jobs. The project will continue to contribute to the local economy in multiple ways, including through a local tax abatement agreement.
Keechi Wind was developed by RES Americas and constructed under a fixed-price, engineering, procurement and construction agreement, and was RES Americas' first project to self-perform the turbine installation, positioning the company for further expansion in that space. The project, which is owned by Enbridge, connects to Brazos Electric's Joplin substation via a 12-mile generation tie line.
Vestas will provide turbine O&M services for the first five years of the project.
Microsoft Corp. has agreed to buy the project's output via a 20-year power purchase agreement.