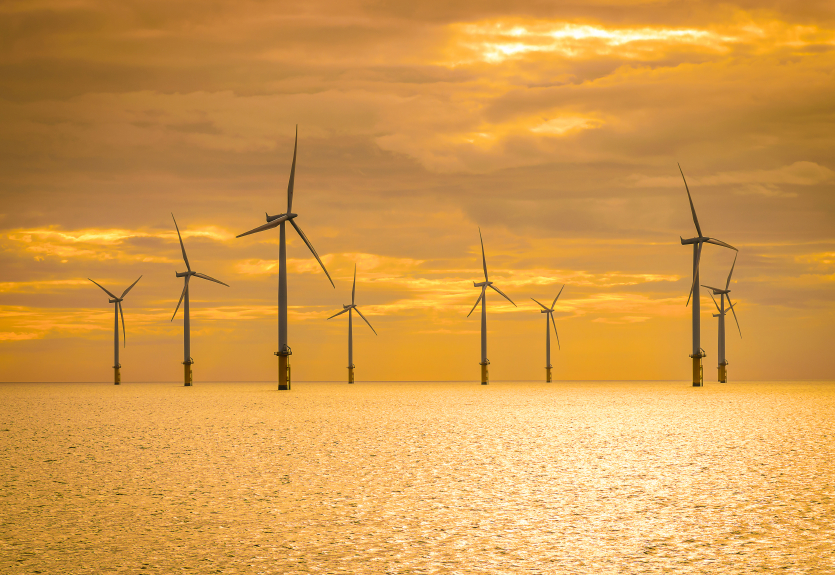 The Renewables Consulting Group (RCG) has launched a multi-client study to analyze the possible implications on the U.K.'s future offshore renewables and environmental legislation should the island nation leave the European Union (EU).
Although estimates suggest U.K.-level regulation is 2.5-times more cost-effective than EU regulation, a "Brexit" scenario is expected to leave the U.K. with little influence over EU energy regulation, but it will still be largely regulated by it, says RCG. Yet, the evidence predicts regulatory divergence will grow over time, leaving the offshore wind supply chain less competitive against its European counterparts.
"Today, the offshore wind industry is estimated to contribute over £1 billion to the U.K. economy – a figure predicted to grow significantly by 2020," says Dr. Steve Freeman, head of the public sector practice at RCG. "Our research shows a Brexit is likely to put U.K.'s 2020 and 2030 renewables targets under threat and with it, further uncertainty on the future sustainability of the industry."
Although the full impact of a "Brexit" is difficult to predict, it is well understood that energy and the environment are key pillars of EU legislation and have bolstered U.K. energy law and policy, according to RCG. If Britain exits the EU, the government needs to maintain close cooperation and policy alignment with the EU to leverage its competitive edge and retain its current influence as a market leader in marine renewables and an energy policy innovator. The alternatives are exploitation of its new institutional freedom to reverse key energy and environmental laws and policies, which have far-reaching implications to all actors in the renewables sector.
"Euroskeptics argue that the EU sets overambitious environmental and climate targets with inflexible energy policies that burden the U.K. industry," adds Freeman. "Yet, despite the rhetoric, the evidence to remain in the EU shows that energy policy, climate and environmental regulation remain fundamental drivers to future growth, and without them, the renewables industry will be at risk from regulatory divergence."
The report, entitled "Judgement Day," will be delivered by the end of April and presents a balanced review of the current state of play, the successes and failures of EU energy policy in relation to offshore renewables, and the pros and cons of leaving or staying.