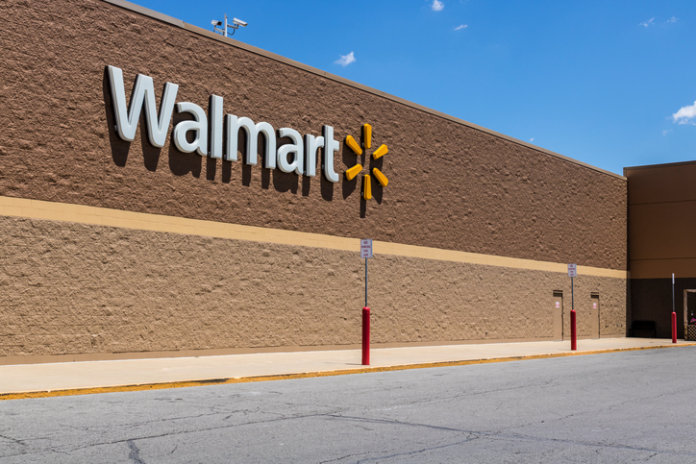 Public Service Co. of Oklahoma (PSO) and Walmart Inc. have reached a settlement agreement on PSO's proposed Wind Catcher Energy Connection project.
The $4.5 billion Wind Catcher project includes the acquisition of a 2 GW wind farm under construction in the Oklahoma Panhandle and a dedicated generation tie line to the Tulsa area, where the energy will be delivered to customers, including Walmart. The project is a partnership between PSO and sister company SWEPCO.
Under the purchase agreement with Walmart, PSO says it made additional guarantees beyond those initially offered. This includes new reporting requirements; a lower cost cap on project construction costs; and an assurance that Oklahoma customers will receive, at a minimum, the same benefits afforded SWEPCO customers.
"We appreciate the opportunity to work with Walmart, one of our valued customers, to advance the Wind Catcher project," says Stuart Solomon, PSO's president and chief operating officer. "This agreement recognizes the tremendous benefits Wind Catcher will deliver to Walmart and all of our other customers across Oklahoma."
"Projects like Wind Catcher help Walmart meet our goal to be supplied by 100 percent renewable energy," notes Mark Vanderhelm, vice president of energy at Walmart. "As a PSO customer, we look forward to seeing this important project move forward to provide the renewable, affordable energy we need to help meet our business goals."
PSO and Walmart are now requesting that the Oklahoma Corporation Commission approve the project under the terms of the settlement agreement.
When it comes online in late 2020, Wind Catcher is expected to be the lowest-cost energy on PSO's system. Customers will see savings primarily through a reduction in the fuel portion of their bills. Moreover, with Wind Catcher, PSO customers will receive 40% of their energy from Oklahoma wind resources.
"At PSO, we're committed to meeting our customers' expectations for clean, affordable and sustainable energy sources, and Wind Catcher will provide those benefits to customers," adds Solomon. "Oklahoma is blessed with abundant, high-quality wind resources, and Wind Catcher will turn that wind into low-cost energy while also providing jobs and new revenues for schools and local governments."
PSO, a unit of American Electric Power, is an electric utility company serving more than 545,000 customers in eastern and southwestern Oklahoma. Based in Tulsa, PSO has approximately 3.8 GW of generating capacity.