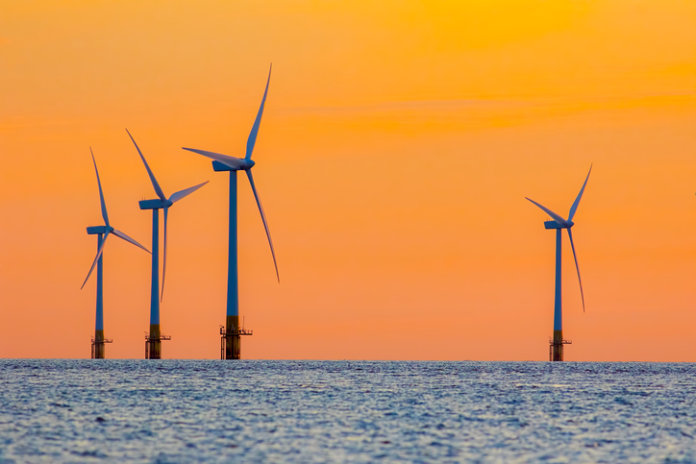 Ørsted U.S. Offshore Wind has announced an agreement to develop Maryland's first offshore wind staging facility, which will be located at Tradepoint Atlantic, a 3,300-acre global logistics center in Baltimore County.
According to Ørsted, establishing this facility marks a milestone in the development of the company's Skipjack Wind Farm, to be located 19.5 miles off Maryland's coast. The announcement was made today alongside Maryland Lt. Gov. Boyd K. Rutherford and John Olszewski, Jr., Baltimore County executive.
"Together with Tradepoint Atlantic, we are making history by developing the first offshore wind staging center in Maryland," comments Claus Møller, chief operating officer of Ørsted U.S. Offshore Wind. "This new center will create good-paying jobs, leverage Tradepoint Atlantic's outstanding location and logistical assets, and put Maryland on the map as a global offshore wind industry hub. We are proud to work with Tradepoint Atlantic to make clean energy the newest chapter in the storied history of the Sparrows Point site as we pursue our vision of a world that runs entirely on green energy."
The Ørsted staging center will total 50 acres, including 5 acres adjacent to Tradepoint's deep-water inner berth. Ørsted will receive and load out components at the berth and have up to 45 acres designated for laydown and assembly of components destined for the project site. The center advances Ørsted's commitment to create 1,400 jobs in Maryland as part of the Skipjack Wind Farm, including 913 jobs measured in full-time equivalents during development and construction and 484 jobs during operation, the company says.
"Today's announcement is tremendously exciting and important, not only for the further development of Tradepoint Atlantic and Ørsted's Skipjack project, but for the entire clean and renewable energy sector," says Kerry Doyle, chief commercial officer of Tradepoint Atlantic. "This represents the first step of many to come in growing the offshore wind industry, and Tradepoint Atlantic plans to play a major role in making sure it thrives here in Maryland."
The agreement is part of Ørsted's commitment to a $13.2 million investment at Tradepoint Atlantic. Improvements will include strengthening ground-bearing capacity at the port to allow heavy-lift cranes and specialized transporters to move wind turbine components, some weighing as much as 2,000 tons, from ships to the site.
The Skipjack Wind Farm is one of nine Ørsted projects under development or operation on the Eastern Seaboard. The project – awarded offshore wind renewable energy credits by the Maryland Public Service Commission in 2017 – will generate enough clean energy to power 35,000 homes. Ørsted plans to begin construction by 2021 and bring the wind farm online in 2022.