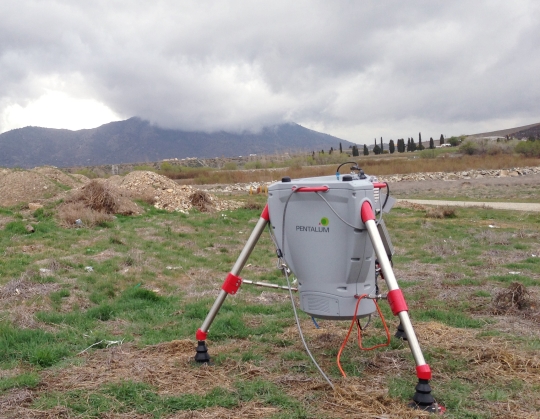 Capstone Power Development will be relying on Pentalum Technologies' SpiDAR wind LiDAR system to provide real-time wind speed measurements at four Ontario wind farms reaching commercial operations this year.
Meteorological information gathered from the SpiDARs will be reported to the Independent Electricity System Operator for its centralized forecasting program.
Meteorological monitoring data such as wind speed, wind direction, temperature and barometric pressure must be reported at wind power facilities; the information helps system operators understand weather conditions that could impact generation, explains Pentalum.
Traditionally, the company says, installing a large meteorological tower can prove very costly in terms of materials, maintenance and permitting.
Pentalum says its SpiDAR was developed in 2011 and has been deployed over 300 times on five continents. It uses patented direct-detection technology to measure wind speed and direction up to 200 meters above ground level and has been used in wind energy applications, pollution monitoring and wildfire mitigation.
Photo courtesy of Pentalum