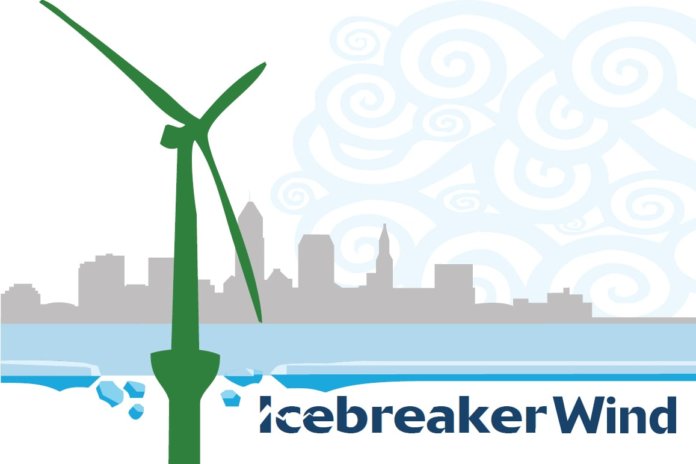 The Ohio Power Siting Board (OPSB) will hold a second local hearing to allow the public to express their views about Icebreaker Windpower Inc.'s proposed offshore wind project in Lake Erie.
The OPSB held an earlier local public hearing in Cleveland on Nov. 8, 2017. The original adjudicatory hearing scheduled for Nov. 17, 2017, was postponed to allow OPSB staff additional time to obtain information from Icebreaker Windpower on the radar technology monitoring protocol selected for use at the proposed facility site.
The new hearing is scheduled for July 19 at 6 p.m. at Cleveland City Council Chambers in Cleveland City Hall.
Icebreaker Windpower proposes to construct six wind turbines located approximately 8-10 miles offshore Cleveland. Each turbine would have a nameplate capacity rating of 3.45 MW, resulting in a combined generating capacity of 20.7 MW. The project would include an approximately 12-mile-long submerged electric transmission line to transmit the electricity generated by the turbines to Cleveland Public Power's onshore Lake Road substation.
An adjudicatory hearing in this proceeding will begin at 10 a.m. on Aug. 6 at the offices of the Public Utilities Commission of Ohio in Columbus, Ohio.