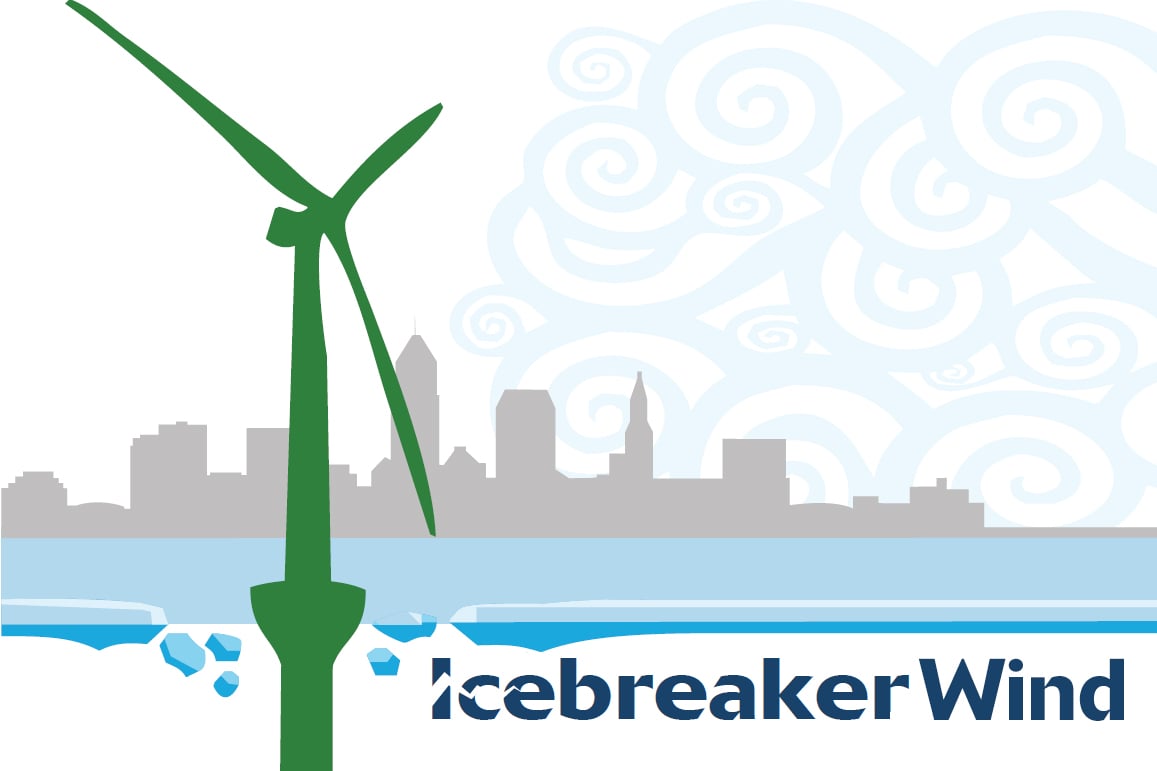 Icebreaker Windpower Inc. has formally filed applications with the Ohio Power Siting Board for the Project Icebreaker wind farm, which the developer says would be North America's first freshwater offshore wind project.
As described in one of the documents submitted yesterday, the project's original developer was the Lake Erie Energy Development Corp. (LEEDCo), which won funding from the U.S. Department of Energy (DOE) for the demonstration project. Last year, LEEDCo teamed up with Norway-based Fred. Olsen Renewables, whose U.S. subsidiary established Icebreaker Windpower Inc., the owner, developer and operator of the project.
To be situated in Lake Erie off the coast of Cleveland, the proposed 20.7 MW project would comprise six 3.45 MW wind turbines from MHI Vestas Offshore Wind, submerged cables and a substation. The energy would deliver power to a single point of interconnection on the existing Cleveland Public Power (CPP) grid. Last September, LEEDco teamed up with Cleveland-based Middough Inc. to provide the design and construction of the land-based electric facilities needed to connect the wind farm to the CPP substation.
According to Icebreaker Windpower's application, two-thirds of the project's output has already been sold to CPP under a long-term power purchase agreement (PPA), and the remaining power would be delivered to the grid operated by PJM and sold in the wholesale market or under bi-lateral PPAs.
The developer says in its application that it already won a 50-year submerged land lease with the State of Ohio in February 2014. Icebreaker Windpower also notes that it is continuing to work with the DOE on an environmental assessment and with the U.S. Army Corps of Engineers and U.S. Coast Guard on other permits.