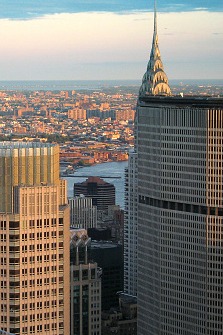 Gov. Andrew M. Cuomo, D-N.Y., the New York Power Authority (NYPA) and SUNY Polytechnic Institute have signed an agreement to create a facility devoted to energy technology innovation and the rapid deployment of smart-grid technology to modernize New York's electric grid.
The Advanced Grid Innovation Laboratory for Energy (AGILe) will simulate, develop, test and deploy a more integrated grid.
According to the participants, AGILe will provide a setting for NYPA to pursue its own grid-related R&D and foster research of interest for transmission system operators, utilities, software and hardware manufacturers, government agencies, and universities.
Additionally, the facility would address one of the key recommendations identified by Cuomo's Energy Highway Task Force, to utilize public-private partnerships to help modernize and enhance New York's aging energy infrastructure and expedite the commercial development of new technologies.
According to NYPA, energy research labs have traditionally focused on accommodating the needs of large central power plants delivering electricity over long transmission lines to local utilities. Now, due to advances in technology and cost reductions in small-scale clean generation, there is a need to re-imagine the power system to meet the changing needs of an environmentally sustainable, energy-driven economy.
Newer electrical system technologies, such as advanced transmission system monitoring sensors, microgrids and increasing electric vehicle stations need to be tested in an advanced laboratory setting before they can be deployed. By simulating the impact of expected changes to the grid, researchers can better understand the impacts and design system improvements to accommodate these emerging technologies and improve real-time operations. These simulations can lower grid improvement costs and enable a better response to conditions that could threaten power reliability and quality.
Analytical tools will be developed so utilities can readily convert data from grid sensors to rapidly respond to challenges or threats to the grid. AGILe research is also intended to aid utilities in making their transmission and generation operations more efficient and to help integrate renewable energy resources into the power grid, notes NYPA.