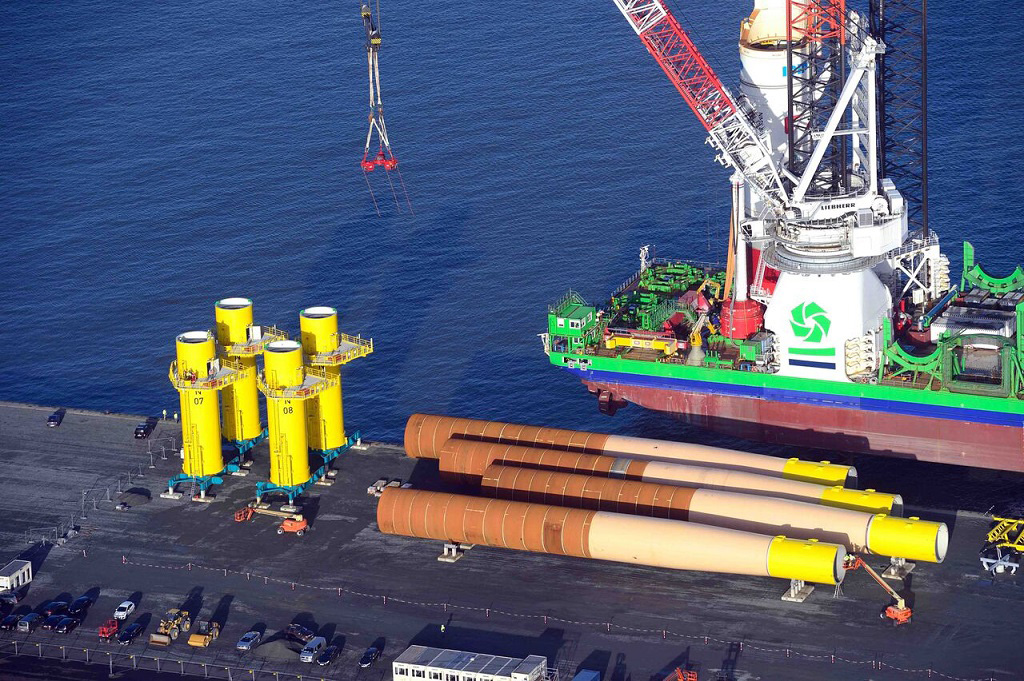 Toronto, Ontario-based Northland Power Inc. says the installation of all 54 foundations, including monopiles and transition pieces, for the 332 MW Nordsee One offshore wind project has been completed six weeks ahead of schedule.
The work was done by Nordsee One's installation contractor, GeoSea, and the foundations were manufactured by Ambau. Installation of the inter-array cables and the offshore substation will begin in the coming months; wind turbine installation is expected to begin in early 2017.
The foundations are up to 70 meters tall, and each one weighs approximately 900 tons – the weight of about 750 cars, says Northland.
The Nordsee One wind farm, located in the North Sea, will consist of 54 turbines and, once commissioned in 2017, is expected to produce an annual output of more than 1,300 GWh of energy – enough to supply the equivalent of approximately 400,000 German households. Nordsee One is owned by Northland (85%) and RWE International SE (15%).
"Completion of the foundation installation is an important project milestone, and I'm pleased to report that the project remains on time and on budget," states John Brace, CEO of Northland. "I would like to acknowledge the collective efforts of the project team and contractors and our partner RWE; we look forward to continued collaboration over the coming months."
Photo courtesy of Northland Power