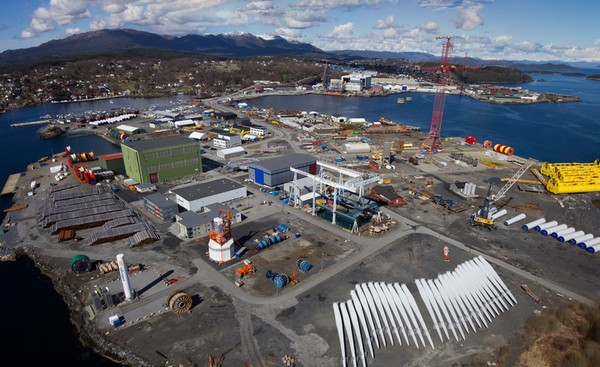 The NorSea Group AS (NSG) has signed a contract with Statoil to supply a Stord base for the Hywind floating offshore wind pilot project off the eastern coast of Scotland.
The contract includes the installation of NSG's Stord base for five wind turbines, construction of foundations, unloading of 20 turbine sections and all associated components, establishment of indoor storage facilities and a mooring area for substructures, and inspection of the fully installed turbines.
The contract will involve more than 40 NSG employees. The wind farm will have a capacity of 30 MW, and each turbine will be approximately 170 meters tall.
"We want to be a preferred supplier of integrated services to the supplier industry and wind farm owners in the offshore wind market. This contract will, therefore, be a key step in our strategy of offering cost-effective solutions to the renewable energy market," says John E. Stangeland, group CEO of NSG.
"Being awarded this contract in the face of strong competition from other installation base alternatives reaffirms that our long-term work on identifying optimal solutions for the utilization of the Stord base for floating offshore wind has been correct," says Kenneth Bjørholm, NSG's director of market and business development. "We are incredibly proud to partake in this journey together with the Statoil Hywind organization."